Keeping tabs on expenses and updating accurate data on your books can slowly become too time-consuming. Bookkeepers save you the time to do all this work on top of your responsibilities of running your company. In addition, their real-time data can give you new insights into your business to make sound decisions to grow and sustain your business.
You can gain confidence in your data because bookkeepers can ensure that their numbers are accurate. As a result, they keep you on the right side of the law when filing taxes and financial statements and save you from late payments, managing payroll, and keeping your records up-to-date.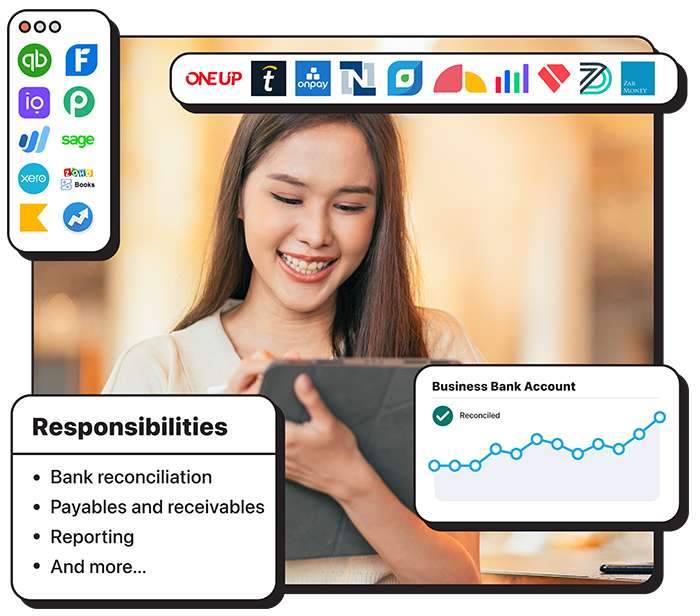 Job Description
Sometimes referred to as accounting technicians, bookkeepers are responsible for maintaining accurate and fully accomplished records of the everyday financial transactions of the company. For example, they document the inventory, accounts payable, and accounts receivable, process payroll, and coordinate bank transactions of the company.
Not to be confused with the accountant's task, bookkeepers are the center for almost all financial and payroll information. They are designated for the mechanical accounting process, providing efficiency and attention to detail on their documentation and reports.
Where they fit in the org chart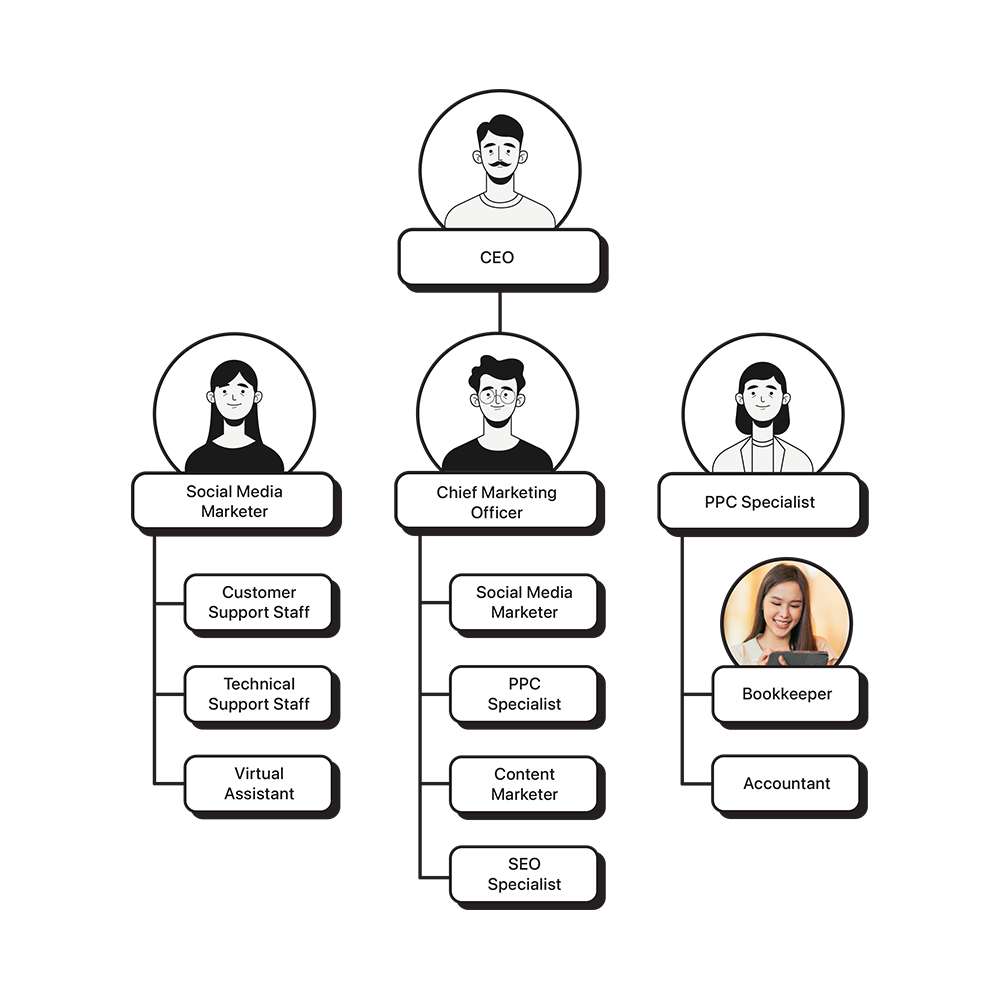 The full accounting cycle is a comprehensive process of recording and processing financial activities. It covers the start of transactions, compiling information, reporting on financial statements, and closing these accounts.
Bookkeeping is part of accounting. While bookkeepers can perform all the steps in the accounting cycle, their primary assignment deals with managing the payroll and recording the company's daily transactions for the accountant's analysis and assessment. These include handling the general journal entries, general ledger entries, trial balance, and other entry adjustments and securing the accuracy of the amounts payable and receivable.
A Digital Marketer's work is supplanted by the use of a variety of tools. There is a large array of software available at the Digital Marketer's disposal to make their work more efficient and accurate. These programs range from those that serve as a means to help communicate with colleagues and clients more efficiently, to content creation, and to monitoring activity and progress.
Downloadable Templates