Run My Business
Your Operations, Marketing, Finance, and other functions — all housed under one roof, seamlessly managed by a single point of contact*
Multiple roles, flexible hours
Up to a dozen roles, all for a low monthly subscription. Imagine 12 people simultaneously running your business for you, while you run your yoga class, meet with your clients, or search for your next e-commerce store product line.
We'll take over the daily grind while you focus on strategy and your clients. You'll have access to a talent pool of specialists, all from the same company, working cohesively towards getting your 20, 50 or 100 weekly recurring tasks done behind the scenes. If your team's hours are running low, just top up.
A single point of contact
All of our subscription plans give you the option to have a single point of contact (POC). Your POC will make sure that everything gets done, and projects keep moving forward. If you have more complex, non-recurring/trainable processes, you can opt to have direct contact with each team member. Your POC will help you create processes and implement training, set up the recurring task lists, and drive the team's output, checking work before it lands in your inbox.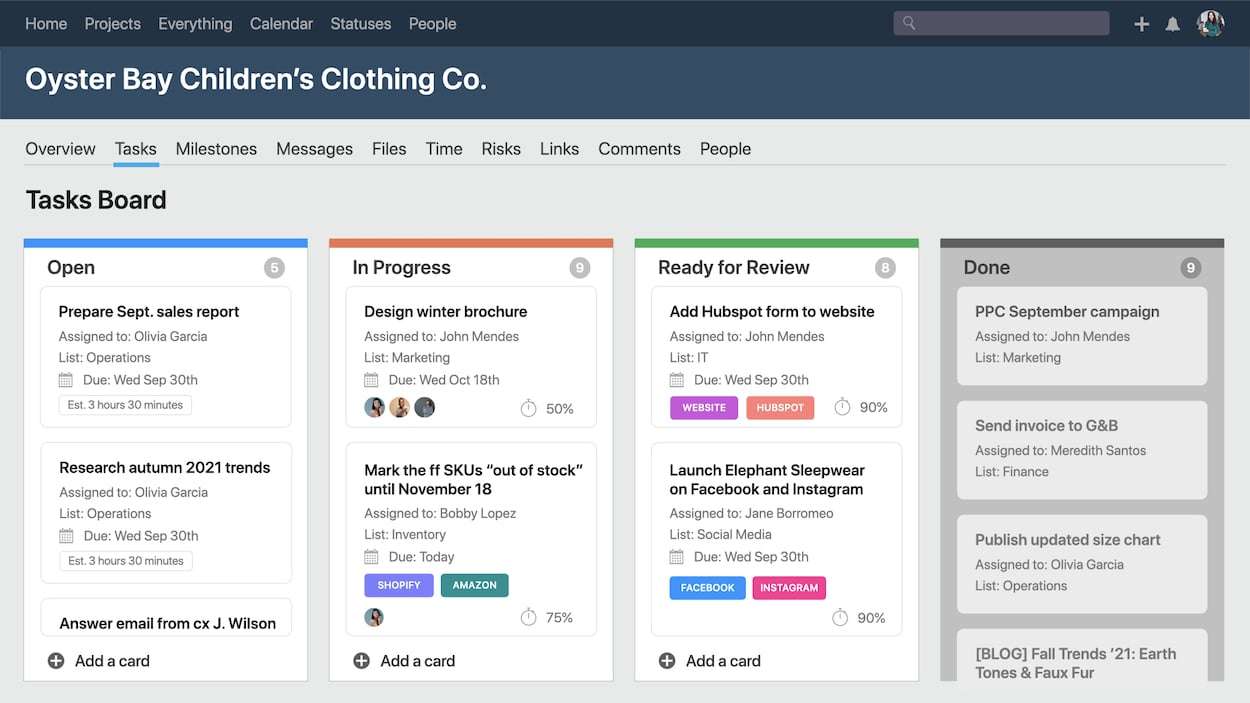 Team management software
Within our project management platform, you'll have a bird's-eye view of what everyone on your team is working on, which tasks they're prioritizing, and your team's capacity for future projec