The Content Marketer
The Content Marketer is proficient in developing engaging content to attract and retain customers. For this position, it is essential for the Content Marketer to stay updated with new, relevant Digital Marketing technologies and highly aware of current marketing trends. You engage the the Content Marketer as part of the DIgital Marketing Crew, or hired as an independent marketer.
The duties and responsibilities are:
Develop content marketing plans
Formulate strategies to drive high quality traffic that converts to leads and sales
Collaborate with design and writing teams to produce high quality content
Prepare editorial calendar that supports the content strategy
Distribute content through various channels as agreed with client
Optimize content for SEO
Edit, proofread and improve content as necessary
Monitor and analyze web traffic metrics
Gather and analyze customer feedback
Prepare regular reports and recommendations
Content s

trategy

&

calendar

creation
Timing is everything. Through careful planning, your content releases will follow a timetable that is designed to maximize their exposure and reach the most number of eyeballs. Planning also ensures that your posts don't compete with each other, which can potentially dilute your message.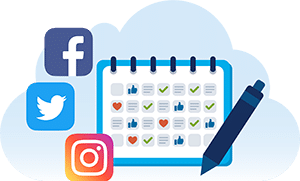 Content Creation
With so much information out there, creating personalized content tailored to your brand or products helps make it stand out. Your Content Marketer will develop informative and compelling content that can attract visitors to your pages and foster organic growth.
Content Distribution
Where to post your content is equally important as creating one. Your Content Marketer will map out and recommend the best social media site for each content. Depending on your requirements, the promotion of content can be owned earned, or paid.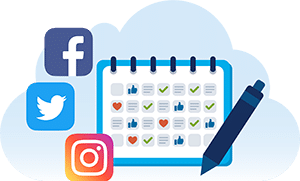 Content Marketer
According to the content marketing institute, content marketing is a "strategic marketing approach focused on creating and distributing valuable, relevant, and consistent content to attract and retain a clearly-defined audience — and, ultimately, to drive profitable customer action". Simply put, content marketing allows you to build a story that customers can relate to. This leads to trust, and with trust comes improved willingness to do business with you.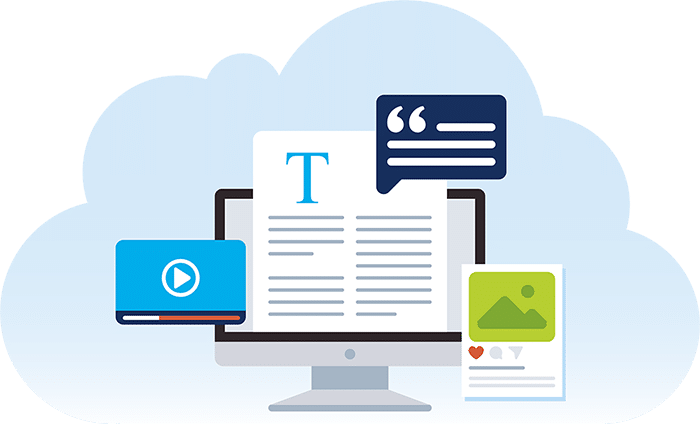 Content Marketer Hiring Qualifications
Degree in Communications, Marketing, Journalism or relevant field
Excellent English communication and writing skills
Editorial mindset that is attuned to audiences
Experience in content and social media platforms such as Hootsuite or CoSchedule
Experience in Search Engine Optimization (SEO)
Working knowledge of social media platforms and project management
Basic knowledge of web publishing systems such as WordPress or other Content Management Software
Proficiency in MS Office
Attention to detail
As a business owner who hired a virtual staff, you're probably more interested in seeing results than knowing how things work. After all, this is one of the major reasons for outsourcing. While MyCloudCrew will gladly leave out the technical jargon during our interactions and just get to work, we think it will benefit you to have a basic understanding of what it is you're paying for.
Content Marketing metrics are a great way to set goals and benchmark actual performance against targets.
Setting your business goals for Content Marketing
Before we actually get down to work, MyCloudCrew will help you set measurable goals so you can gauge the effectiveness of your Content Marketer. We start by defining your business objectives.
What is your main objective for getting a Content Marketer?
Increase brand awareness and visibility
Generate more leads and conversions to sales
The main objectives are not limited to the goals above, nor are they limited to one. They can be lower in scope such as increase website traffic, build up likes and followers, or regularly publish content. Your MyCloudCrew Account Manager will sit down with you to discuss the specific objectives that you want accomplished by your Content Marketer.
Key Performance Indicators
Once you have determined your main goal with your MyCloudCrew Account Manager, your Content Marketer's Key Performance Indicators will adapt to it. They should contain measurable values related to the efforts made for your marketing campaigns and strategy.
Example: Brand awareness
Increasing brand awareness ensures that in the sea of information out there, your company and your brand stand out and get their rightful share of eyeballs. This can be achieved by producing content that is visible, relevant, and helpful.
The Content Manager shall spearhead the content campaign execution. Tasks include laying out a content schedule, producing compelling content, distributing it to various channels, and monitoring the results. The KPIs to check if the campaign for this objective include some of the following metrics:
Social media reach
Media mentions
Brand mentions
These KPIs will be set against measurable target goals, which will be based on your company's historical data. This way, you can monitor at a glance if your MyCloudCrew Content Marketer is delivering the results you want.
Your MyCloudCrew Account Manager will help align your business objectives with the Content Marketer's KPIs.
Training & onboarding a content marketer
As much as we'd like to jump into the work immediately, an introduction into your company goes a long way in establishing a working relationship with your Content Marketer. We have already handled the training and development of our MyCloudCrew candidates prior to your selection, so they'll just need to get oriented with your company and the way you handle your business. Taking time to learn about your objectives, values, and processes can help create content that's dear to your heart.
Training
While MyCloudCrew Content Marketers are already equipped to provide you with quality service and experience, we provide additional training courses to ensure that they are armed with current and relevant knowledge.
Prior to deployment to clients, Content Marketers will undergo HubSpot Academy training on Inbound Marketing and Content Marketing. A passing grade and certification will be required before they are allowed to service clients.
Along their MyCloudCrew journey, Content Marketers will be subjected to additional training courses, refreshers, and seminars to keep them abreast of industry trends. They will also be encouraged to continue to self-learn in between projects to maintain their digital marketing edge.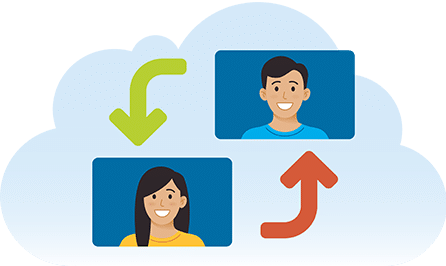 Onboarding
Your MyCloudCrew Content Marketer will usually take some time to get up to speed with your company objectives, processes, specific tasks, and KPIs. An interaction with the client/owner and getting firsthand information can be a great way to learn about your company!
This is why MyCloudCrew highly recommends reserving your time for the first one or two days in onboarding, training, and orientation.
Tools & Saas
A Content Marketer's work can never be done without the requisite tools. For this particular type of work, the Content Marketer will need different types of software. Some are used to collaborate with colleagues and clients for directions, some will be used for actual content creation, and some will be used to manage and monitor content.
Communication and  Collaboration
Planning and strategy sessions often require input from the client, from colleagues, and from solution providers. Usual communication suites as well as software for project management chat, file-sharing, and video conferencing are included in this category.
We encourage you to use Teamwork for communicating to staff and managing workflows instead of email. Use it to send messages, manage projects, monitor time, create actionable tasks, meet due dates, upload training content, track performance and more!
For support software, Google G-Suite, including its email and document software, are used extensively. MyCloudCrew also recommends the use of Zoom for video conferencing.
Content creation and Publishing
This is where the main work is done. Content marketers write the copy, lay out the design, and work on the images and videos. If you already have existing social media accounts, your Content Marketer will need access to them and the SaaS tools you use. If you're new to the game and would like us to help you build your digital content from the ground up, we'll be happy to sit down and walk you through the process step by step.
MyCloudCrew uses standard content creation and content management systems to maintain a solid digital presence. Apart from a mastery of the inner workings of popular social media apps like Facebook, Instagram, Twitter, TikTok, WeChat, and SnapChat, we also take note of emerging apps like WhatsApp, and LinkedIn.
To help produce awesome content, MyCloudCrew also uses industry standard content creation tools like WordPress, Canva, Biteable, MailChimp, HUbSpot Social, and others.
Analytics and Reporting
Prior to releasing, your MyCloudCrew Content Marketer will check posts to see if they are optimized and aligned with your objectives. Once out there, we'll compare its effectiveness against the targets set during the preparation phase. This lets you see if the digital marketing campaign is working according to plan and aligned with set goals.
Analytics also lets you identify problem areas or inefficiencies that prevents you from hitting targets. Sometimes, missing goals can teach us a lot more about the business, and to learn from mistakes is a great path to improvement. Researching on current trends beforehand can also help ensure that posts are highly relevant and will appear at the optimum time period.
MyCloudCrew recommends analytic tools like Google Analytics, HubSpot, Funnelytics, Ahrefs, and others.
As standalone staff, your MyCloudCrew Content Marketer will be devoted to developing and managing approved content that can help promote your company and your brand. The processes, tools and software will be solely focused on content marketing. This excludes any tasks related to managing social media accounts and the like.
Please make sure that your Content Marketer's job description is clearly defined from the start. Otherwise, it can lead to confusion, endless frustration and disagreement. We suggest you set aside some time during the onboarding process to align expectations and ensure your team member's success on the job.
If your needs differ from that of a Content Marketer's job, or if you would like to try the full digital marketing experience, you may want to consider a complete Digital Marketing Crew. Contact your MyCloudCrew Account Manager for details.
What's the Difference Between a Content Marketer and a Social Media Marketer?
In larger businesses, the social media marketer (SMM) reports directly to the content marketing manager (CMM). Content Marketers are responsible for the entire content strategy, of which social is a part of, along with the creation of all content assets A SMM is responsible for syndicating that content across the social channels (and smaller content items directly created by the SMM) and building a community of followers. While it is expected that a content marketer will produce all forms of content (video, blogs, vlogs, ebooks, landing pages, infographics and more) the social media marketer will likely need to draw upon other team members in order to produce all forms of content.