The Essential Guide to Planning Your Autumn Marketing Strategy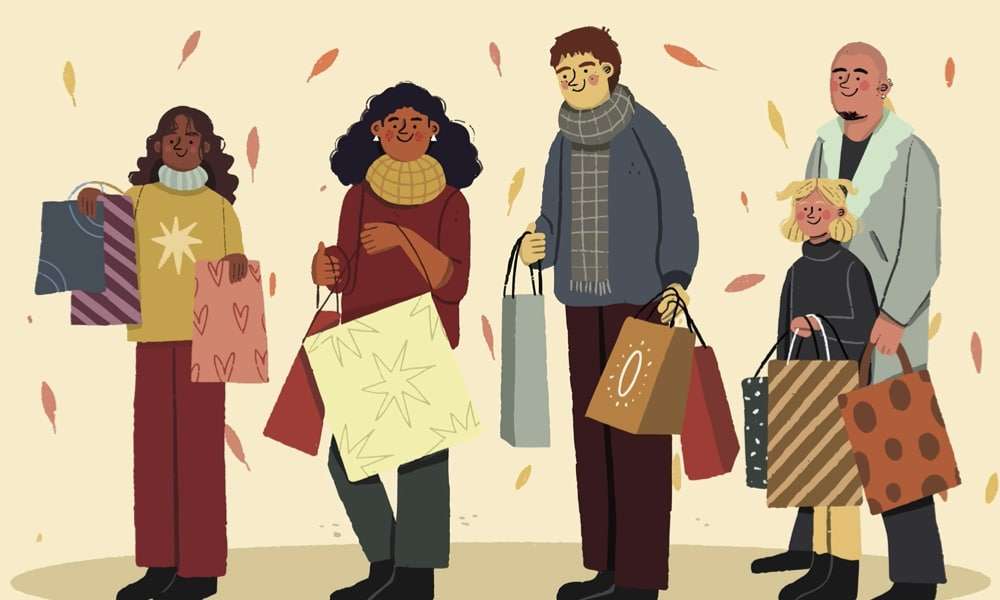 The autumn season isn't just a harbinger of cooler weather, the shedding of deciduous trees, or pumpkin-spiced everything. It is also the herald of one of every marketing professional's dreams: the holiday shopping season.
With the 'new normal' very much in its stride, online shopping events dedicated to supporting start-ups and local businesses poses an opportune time for small enterprises to plan their marketing promotional calendar to take advantage of the season.
Here are some ideas to inspire your business on how to plan and ideate your digital marketing initiatives with a targeted seasonal strategy to hopefully get you a piece of that holiday sales pie.
1. Focus on significant fall calendar-dates
Depending on the nature of your goods and services and your target market, set your sights on the following significant calendar dates for retail and seasonal consumption trends.
Halloween (31 October) – Notwithstanding the understandable drop in participation due to Covid restrictions, the National Retail Federation (NRF) forecasts a considerable amount of Halloween spending on purchases that can make the occasion memorable target="_blank" such as home decorations, candy, and greeting cards.
Thanksgiving (25 November 2021) – According to Deloitte's research from November of 2020, 47% of consumers look for better deals/lower prices, especially online deals that offer steeper discounts than brick-and-mortar stores.
Black Friday (26 November 2021) – If you own an online store, make sure it's mobile-responsive. Statistics compiled by SpendMeNot show that approximately US$2.9 billion worth of Black Friday spending in 2019 happened through mobile phones.
Small Business Saturday (27 November 2021) – Small Business Saturday was founded by American Express back in 2010 and has become an important part of an important initiative to support more than 32 million independent businesses in America. A Small Business Saturday Consumer Insights Survey states that 70% of U.S. consumers are aware of Small Business Saturday.
Cyber Monday (29 November 2021) – Pandemic or not, Cyber Monday sales figures have increased Year on Year for the past 7 years. Big Commerce reports a 49% increase in sales last 2020 despite the economic slowdown due to lockdowns, showing increased spending in categories such as home furniture, office supplies, and pet supplies with people spending more time working from home.
2. Plan out your promo deals
Everyone loves a good deal, and attracting buyers during the Fall Holiday season will require your business to make an offer that buyers simply cannot refuse.
In the United States, free shipping is still a top incentive for consumers to prefer one retailer over another. Simply put, Shipping discounts and vouchers are still a number one inceptive that needs to be at the forefront of your seasonal strategy. Additionally, offering a guaranteed delivery option in December might appeal to last-minute shoppers.
3. Add a dash of autumnal flavor
Love it or hate it, sugar and spice and everything pumpkin spice are popular throughout fall. Regardless of your take on this polarizing condiment – literally or figuratively, you might want to think about how to incorporate it or any other fall theme into your product line just to add a dash of seasonal novelty and relevance.
An alternate way to commemorate the turning of the season as you watch the turning of the leaves is to switch up how you market your products. An autumn marketing strategy example employed by apparel retailers is to hold a seasonal sale on sweaters to celebrate the return of sweater weather.
4. Map out your marketing funnels
The marketing funnel is the journey your customers travel through as they go from awareness of your brand, products or services, to consideration, up until they decide to convert, i.e. purchase from you.
In the age of digital marketing, guiding people through this process entails the thoughtful crafting of relevant content marketing pieces. These pieces are meant to lead traffic to your landing pages where a helpful piece of gated content will give them the incentive to sign up and give their contact details.
This is vital for future remarketing and other promotional activities to keep the relationship alive. Potential customers will then interact with your content, blog posts, infographics, etc. to learn more about your product and services until they slowly warm up to the idea of purchasing from you.
5. Determine your paid media budget
Determining an ad budget helps keep things on track for the rest of the year. There are many schools of thought when it comes to ad budget setting. This article maps out the different ways and the pros and cons of each ad budget setting strategy to help you decide which one works for your business.
Ads management is not a 'set it and forget it' activity. Ads require diligent and continuous monitoring. This is a highly iterative process, so don't be afraid to switch up content, images, and targeting to appeal to your target audience. Also, what worked before may not always work. Do some experimentation and A/B testing on your ad platform like on Facebook and Google Ads to find your sweet spot.
6. Use engaging graphic design
Another beautiful way to mark the turning of the season is to freshen up your business' marketing collateral with fall-themed images. From social media covers on Facebook, photo collages on Instagram or Pinterest, and website banners, there are lots of ways to liven up the mood to get people feeling festive.
Whether you decide to go the professional route by hiring a graphic designer or to do it yourself, there are a couple of affordable options to help you create beautiful designs professional enough to share such as PicMonkey or Canva.
The fall holiday season is probably the most festive time of year for consumers and marketers alike. Make sure your business is ready to capitalize on all the opportunities by getting your seasonal marketing strategy ready for the seasonal demands of this highly-anticipated time of year.