How to Avoid the 10 Most Common PPC Errors That Wreck Your Paid Media Campaign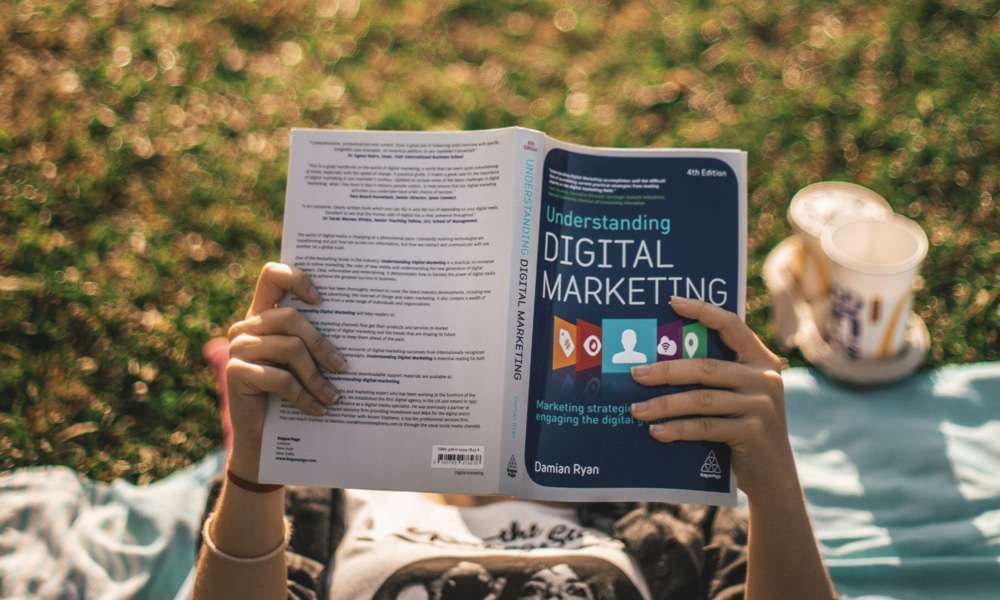 "Don't build links. Build relationships."
— Rand Fishkin
The general idea of PPC allows businesses to gain higher visibility on search engines. Somehow, Paid Ads are taking over more of the search engine results. WordStream's report shows that 64.6% of people click on Ads when they are looking to buy an item online. Content creation plays a significant part in inbound marketing, but it is necessary to incorporate these contents into the brand's promotion strategy. Users can only benefit from the content of the brand if they find it first. Interestingly, 91% of top-performing content marketers use paid distribution channels to promote content, as per Content Marketing Institute's research results. Hence, building ad campaigns should be considered strategically.
Missing out on the very essence of Paid Ads may bring the marketing strategy down. Marketers must know how to take advantage of this program to deliver a more effective campaign. Being mindful and critical is also vital in managing the businesses' PPC Ad since it produces valuable analytics to help glean insights–which are the very same insights that will help improve the rest of the inbound marketing strategy of the business. With significant potential online, most companies adopt this method; though some fail to launch an effective PPC, it takes an exceptional approach to go through with this. So, here are ten ways to avoid the most common errors people make when running PPC campaigns.
1. Create a buyer persona
By writing down the characteristics of the ideal potential customer, you become strategic in targeting your audience. Knowing what the target consumers need and determining who they are gives the business a clear image of its ideal customers. It is encouraged to gather data about them for more precise targeting.
2. Be mindful when bidding for ads
If it seems to be converting well but doesn't generate enough clicks or calls to action; that's the only time to increase the bids. Technically, bidding helps secure ad placement at the top of search results. But always keep in mind that it will affect the company's revenue, depending on the nature of the PPC Ad bid. There is a strategic way of either raising or lowering the keyword bids; hence it is essential to use bid management tools to help adapt, leading to consistent results.
3. Consider Advertising across multiple devices
Given that most of the users are already on all sorts of social media platforms and devices. According to Econsultancy, more than 40% of online adults are multi-device users. It may be a bit complex, but tailoring the brand's PPC Campaign to users with multiple devices can help keep the business ahead, with chances of higher conversion rates in a time of shifting user behaviour. Some several platforms and tools offer specific features targeted to advertisers trying to reach customers using multiple devices.
4. Establish emotions in PPC Ads
If you want to connect with your audience, content marketing is one place you see emotional advertising every day. Several emotional triggers include value, community, fun, motivation, affirmation, fear, guilt, and belief— all of which can be incorporated into a PPC ad. It has always been a very effective technique to target an audience by either highlighting the use of persuasive language or creating a sense of urgency or scarcity. It takes an effort to work on this particular item, having a goal of connecting to customers to ensure that they will come back over again.
5. Create Ads that stand out
A Unique Ad most likely gets the attention of potential buyers. Thus, it needs to stand out for people to click on them and ensure that it goes to the right landing page. In a crowded PPC world, it should be a goal not to look similar to the others since repetitive ads quickly fade. Take note that the Ad content and its landing page should work together–this part makes or breaks the users. It is vital to provide extensive information about the service or products or highlight the business' blog post, infographics, videos, testimonials, or reviews related to the ads.
6. Choose the right ad platform to allow the marketing team to calibrate their campaign
There are three things to consider in this tip, first is the nature of the business, second would be the target audience of the company, and lastly is the goal of the particular advertising campaign. Interestingly, it is wise for businesses that fall in B2B to use LinkedIn as a platform for a PPC ad targeting over 590 million professional members online. Given that there are several Ads Platform available online, it is also essential to familiarise with all available platforms and their specialisations, to name a few are Facebook Ads, Instagram Ads, Linked In Ads, Google Ads, and several others.
7. Regularly monitor and improve the PPC Ads
It may look easy, but this should not be taken for granted. To be at the top of the game, it is essential to closely monitor the Ads and check if it's continuously growing. Strictly analyse the data and be critical in translating insights from the Ads. Being able to monitor each campaign's performance helps the business determine what to remove or improve.
8. Optimise Ads for Returns
The best way to know if an ad is making money is by looking at the business revenue. To attain this, advertisers should evaluate what campaigns generated the most sales, revenue, and return of investment.
9. Familiarise yourself with the proper use of reliable keyword research tools
This tip is heavily connected to the previous item. Since Optimising Ads involves keyword research and updates. Thus, renewing the keyword list regularly and reviewing the performance of each one helps create a compelling PPC ad copy, plus using ad extensions that enable the user to get a glimpse of what to find in the website's link. You may also start eliminating the use of negative keywords in the PPC Ads. Negative keywords are the keywords you don't want to rank; according to Google, It is a type of keyword that prevents an ad from being triggered by a particular word or phrase. There are also local keywords that you might want to take into consideration. These are highly used keywords by the people in a specific area.
10. Be on top of things and maximise the use of the new features of PPC Advertising
It is vital to be familiar with what's new in the Online Ads Campaign to gain a lot of ground over your competitors. Strive to become a smart advertiser; It is ideal to learn more about what's happening around the field. Reading news sites related to advertising and marketing helps individuals stay ahead of the competition and become more aware of the newest trends.
Pay-per-click advertising contributes significantly to a business; it performs a reliable fount of good revenue once administered correctly. According to Statistica, among all forms of online marketing, PPC ranks the highest ROI out of any digital marketing strategy. Also, 79% of brands support the fact that PPC is valid and capable of bringing their businesses to the next level. On top of all these, it is ideal for marketers, advertisers, and business owners to learn and familiarise themselves with the current trends in modern digital marketing and sustainable business growth. Hence, Ads Professionals are encouraged to attend training courses to help keep up with the new drifts and skills; While business owners may consider hiring Ads Professionals to closely monitor their online strategies, particularly running more effective PPC ads for the business.