Why hire a Web Developer?
Web developers know websites require the basic features for your audience to enter and take in what's on there. It has to load fast, and all the information and content must be correct. Sites are accessed across many devices, which requires a smooth and responsive experience. Applying best practices, maintenance, and support ensures a seamless website free from issues.
Think it's a lot of work? It takes a lot to develop a working website and much more to have one that will take you ahead of the competition.
Website traffic plays an important role in search engine optimization (SEO). How your audience entered your website and what they do on it, and for how long affect rankings in the search engine results. Creating a brand image, having the latest tech, and driving direct visits to your website will level up your business. A web developer with expertise can build a well-designed, brainstormed, and optimized site in a short time and effectively get your visitors to stay longer.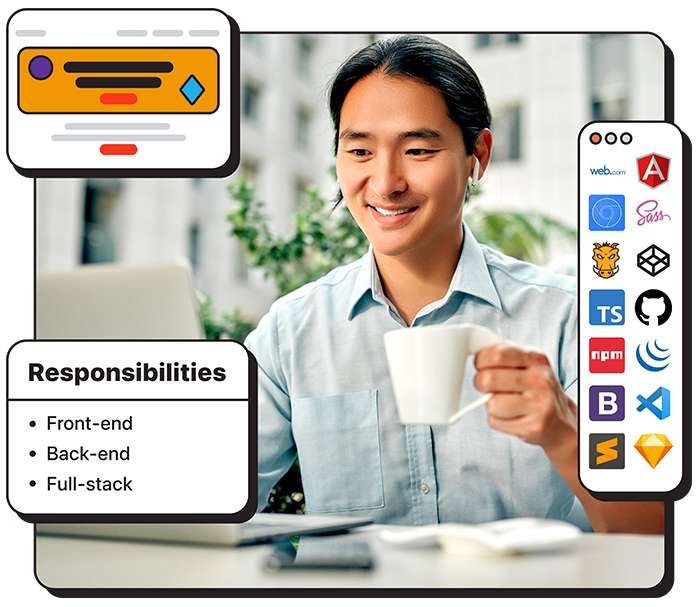 Job Description
The technical features of a website, how it looks, and how it feels were all put together and maintained by web developers. They construct the audience's experience when opening the website and use programming languages, such as HTML, Javascript, and CSS, for this with varying levels of customization.
Web developers can transform less technical ideas into actual and accessible output. They refer to their manager or team for the scope and vision of the site. They go through prototyping first before the final and going live. Once the website is running, they are also the ones who maintain the website, ensuring that it is fully functional and updated.
Where they fit in the org chart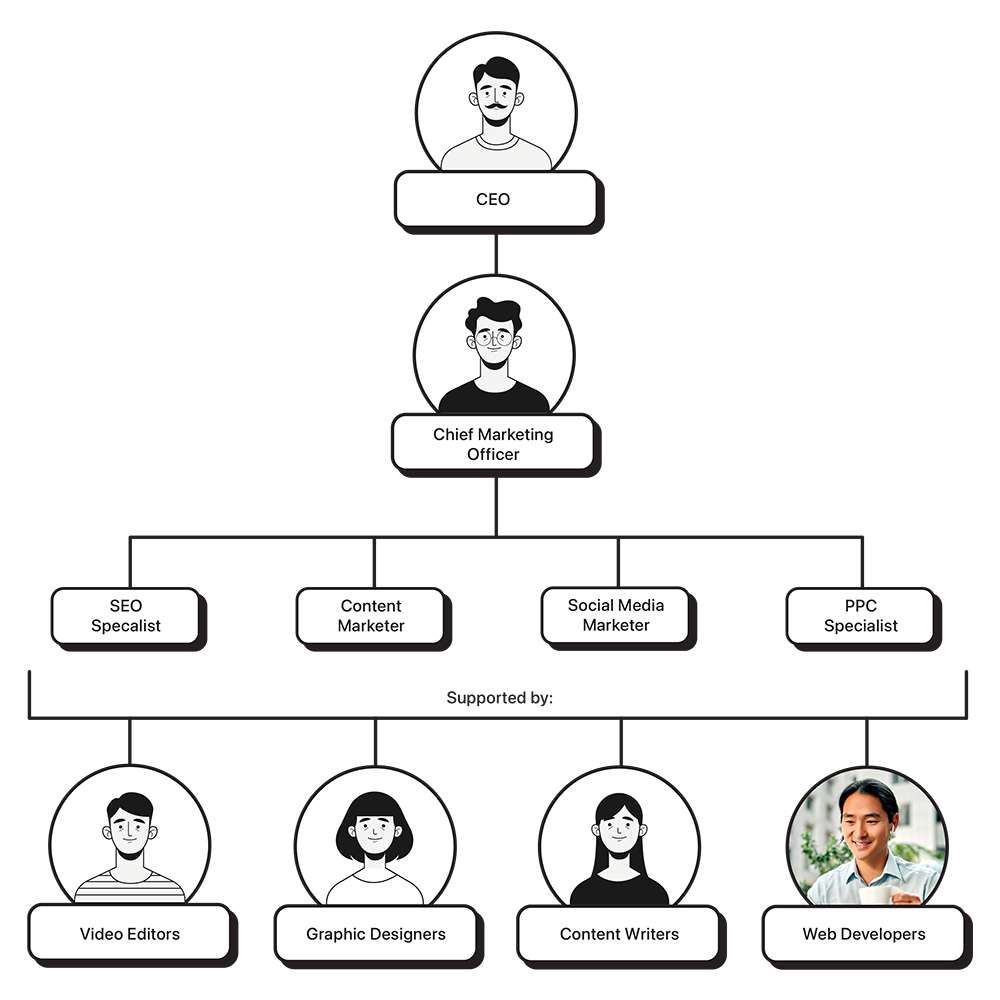 Web development is the production of applications and websites that deals with coding and ensuring functionality and usability.
There are two types. On the one hand, front-end development deals with the website's visual elements. It focuses on translating design into a functioning website and managing what the users see. On the other, the back-end is concerned with what the users cannot see. It has a lot to do with organizing and maintaining a database, troubleshooting applications, and ensuring the front-end application runs well.
A lot of developers have a solid knowledge of both. They know that both types work hand in hand to create a compelling website that allows users to interact and navigate.
When creating interactive websites, web developers can also include other features and incorporate different interactive services to accommodate the needs of the business. They can be online payments, password management, emailing, databases, accounts and profiles, and other technical features.
A Digital Marketer's work is supplanted by the use of a variety of tools. There is a large array of software available at the Digital Marketer's disposal to make their work more efficient and accurate. These programs range from those that serve as a means to help communicate with colleagues and clients more efficiently, to content creation, and to monitoring activity and progress.
Downloadable Templates