Why hire a Virtual Assistant?
Successful companies benefit from having individuals with good administrative and customer service skills.
With a virtual assistant, you can focus on your company instead of the paperwork that comes with running it. They have a knack for multitasking across many aspects of the business and are flexible and organized with their work. For those reasons, you get to spend time on what you're supposed to do and not worry about supervising and training your staff.
Another thing you don't have to worry about anymore is that VAs work remotely. They provide their own office space and equipment. There's also no need to pay for their tax, insurance, and other expenses as you do with a permanent employee. They are also paid based on their work hours and are not bound to the minimum hour commitment. So while you are growing your team, you are also boosting the value of the work for every dollar you spend.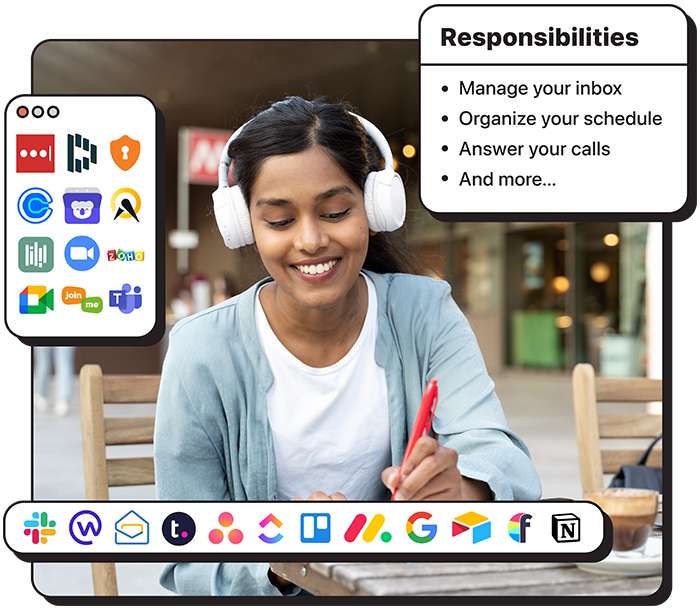 Job Description
Simply put, virtual assistants are like personal assistants in offices. The big difference is them not being in an office. They work remotely and do not necessarily follow regular office hours.
VAs are experienced and independent individuals and are efficient doing administrative support. They manage your schedules and your deadlines are part of their workflow. They also handle the company's communications. Companies offering products or services can even have the VA as the primary contact point to assist or get customer feedback.
Besides responding to emails and calls, they take on other responsibilities. In database management, they input and compile data, check for accuracy, and edit records. And by accomplishing all these tasks, VAs maintain an organized workspace and a functional office.
Where they fit in the org chart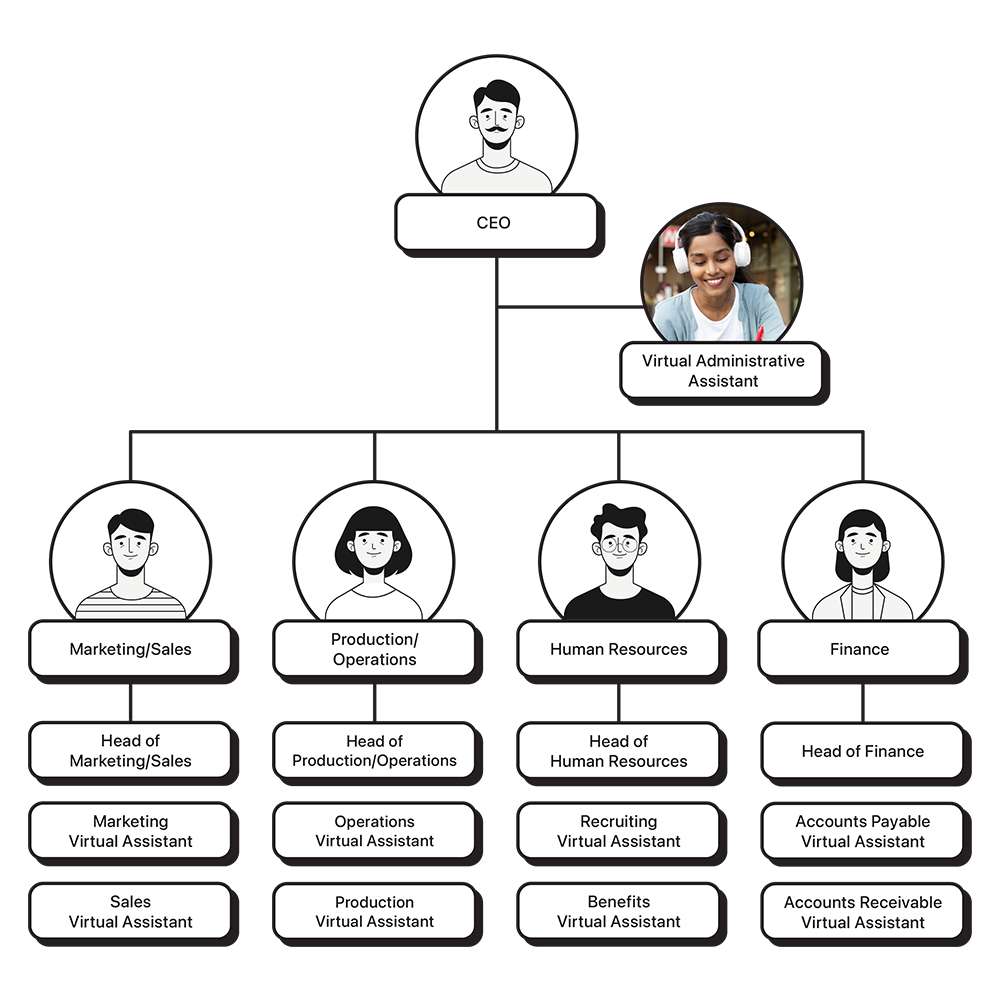 While admin tasks can be overwhelming on top of your responsibilities for the company, a virtual assistant is fit and capable of doing all that.
The VAs' focus is on providing services in the general administrative functions of the company's different units. They specialize in office support and maintenance. This includes calendar management, database management, and communications. The tasks involved are scheduling meetings, data entry, and maintaining a database for clients and customers. And then handling emails and phone calls remotely to respond to and communicate with customers, clients, and employees.
A Digital Marketer's work is supplanted by the use of a variety of tools. There is a large array of software available at the Digital Marketer's disposal to make their work more efficient and accurate. These programs range from those that serve as a means to help communicate with colleagues and clients more efficiently, to content creation, and to monitoring activity and progress.