Why hire a Technical Support Staff?
To have your processes and systems suddenly stop running during business must be a nightmare. However, technical support assures you and is ready to resolve technical issues. They can even upgrade your efficiency and productivity by modifying your systems for your business's needs and protecting the company's confidential data and software.
With billions of people online, providing an excellent user experience to satisfy customers on digital platforms is becoming more necessary. This is why technical support is so in demand among businesses that you must start having a dedicated staff to compete with them.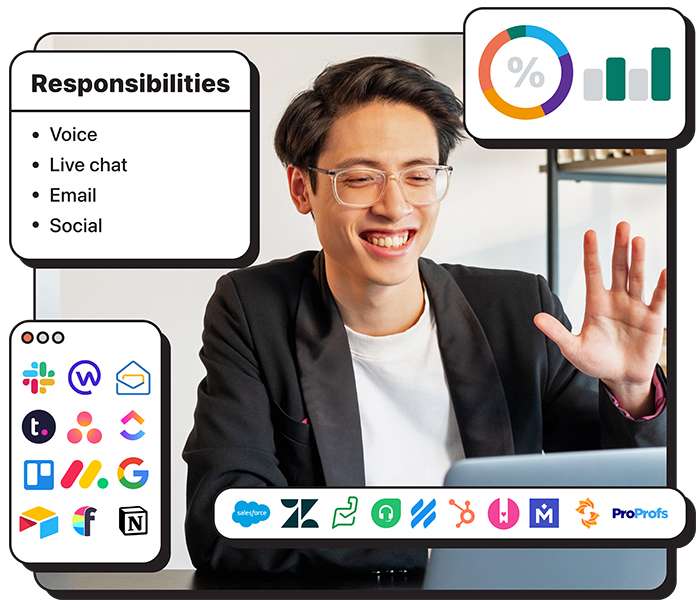 Job Description
The technical support staff are experts who keep the systems running and customers approving. They check, maintain, and debug computers and products, integrate computer software, and customize systems to suit the business setup for better efficiency, security, and smoother processes.
When users experience issues and have questions about the products, the technical support staff is part of the support team that answers the call of these unhappy and confused users. They specialize in fixing errors and rebuilding the users' satisfaction with your products, mending the loyalty to your brand and company.
By resolving end-user problems, IT service issues, and system incidents, the technical support staff has the documentation and insights to help bring light to product inadequacies for developers and system improvement for the company.
Where they fit in the org chart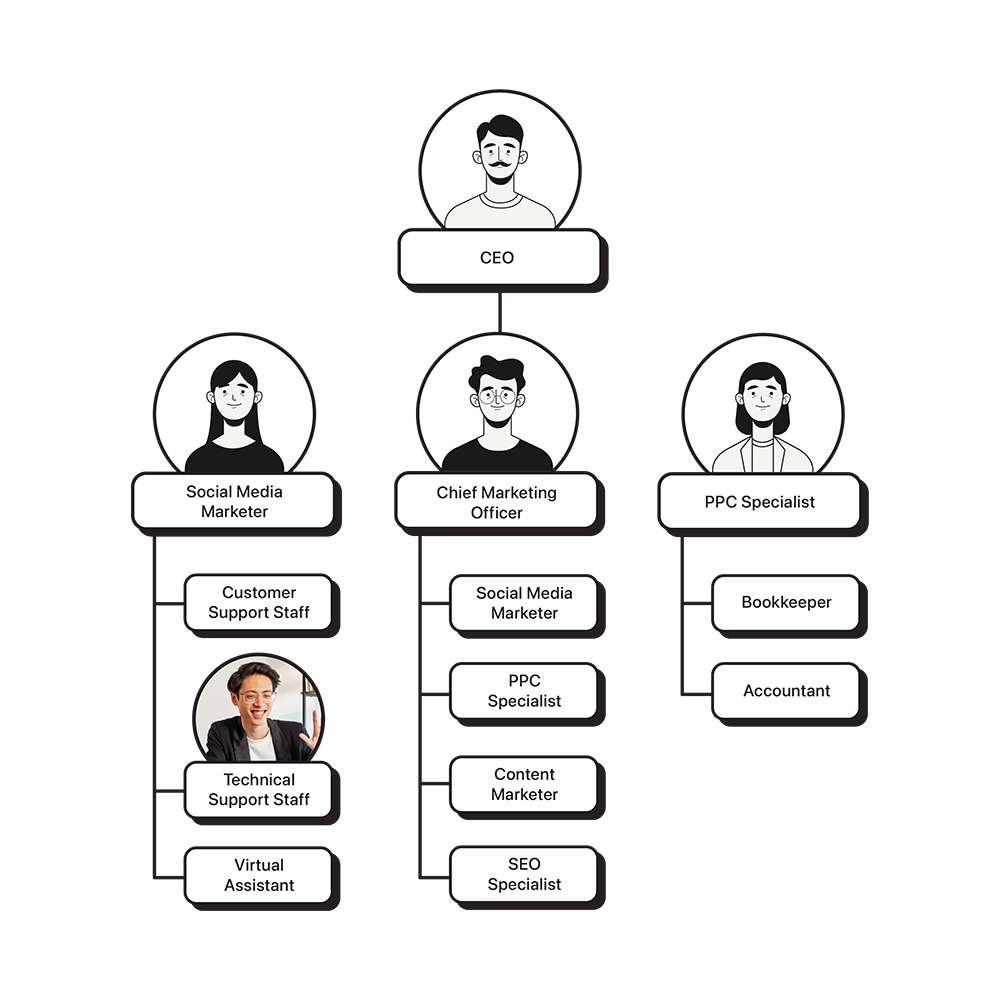 Technical support plays a crucial role in user experience. It deals with technical and IT concerns, troubleshooting issues, and boosting systems for the company and existing and potential customers, especially for product-based businesses.
Products are not 100% foolproof; sometimes, users need a helping hand to understand them. The technical support staff is there to interact with customers for their needs, guiding, assisting, and resolving issues about the product and services offered.
Another crucial role of technical support is in the data management of the company's stored critical information, files, and software. The support staff implements procedures for backing up systems and further strengthening the security against data breaches. This includes maintaining a solid defense against computer viruses and malware that can risk unauthorized access to data.
A Digital Marketer's work is supplanted by the use of a variety of tools. There is a large array of software available at the Digital Marketer's disposal to make their work more efficient and accurate. These programs range from those that serve as a means to help communicate with colleagues and clients more efficiently, to content creation, and to monitoring activity and progress.