Why hire a PPC Specialist?
Customers are now online more than ever, and businesses are looking for high-impact advertising possibilities that will not cost too much. Marketers and companies know PPC marketing effectively boosts and advertises products and services. And because you're only paying for the traffic generated instead of an estimate of impressions, it is cost-effective and results in instant traffic you can measure.
PPC ads give insights and ideas for the best strategies for targeting your audience. In addition, the ads provide metrics that show the location, age, and possible interests, giving more detailed customer profiling, including the platforms where the ads were clicked. Using this data, PPC can also bring a positive return on investment (ROI) with continuous ad improvement.
All this will help the business if done the right way. It is where the PPC specialist comes in. PPC marketing needs careful planning and a broad and deep understanding of how the system works to be effective.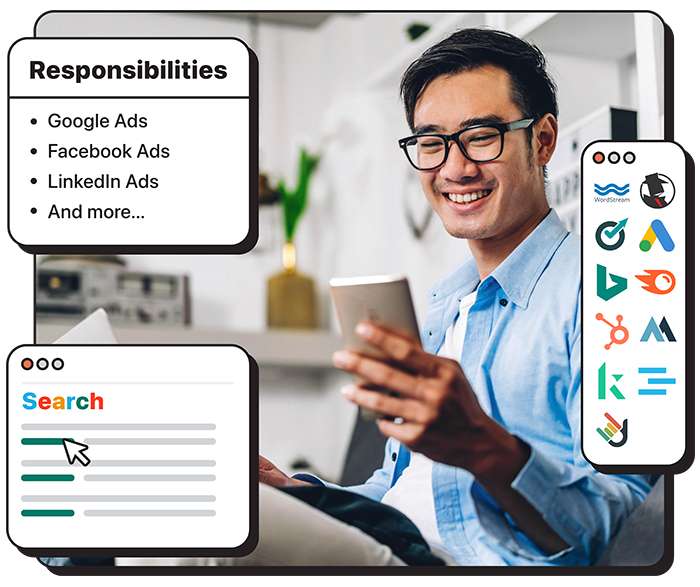 Job Description
PPC specialists are strategists who create and manage PPC campaigns that drive targeted traffic to your business.
They are experts in the PPC marketing system and can research and identify keywords for PPC advertising. Through keyword testing strategy, PPC specialists can recognize keywords that can be integrated into and enhance content across your website and social media. This audience targeting will help reach more customers and improve SEO in the long term.
Where they fit in the org chart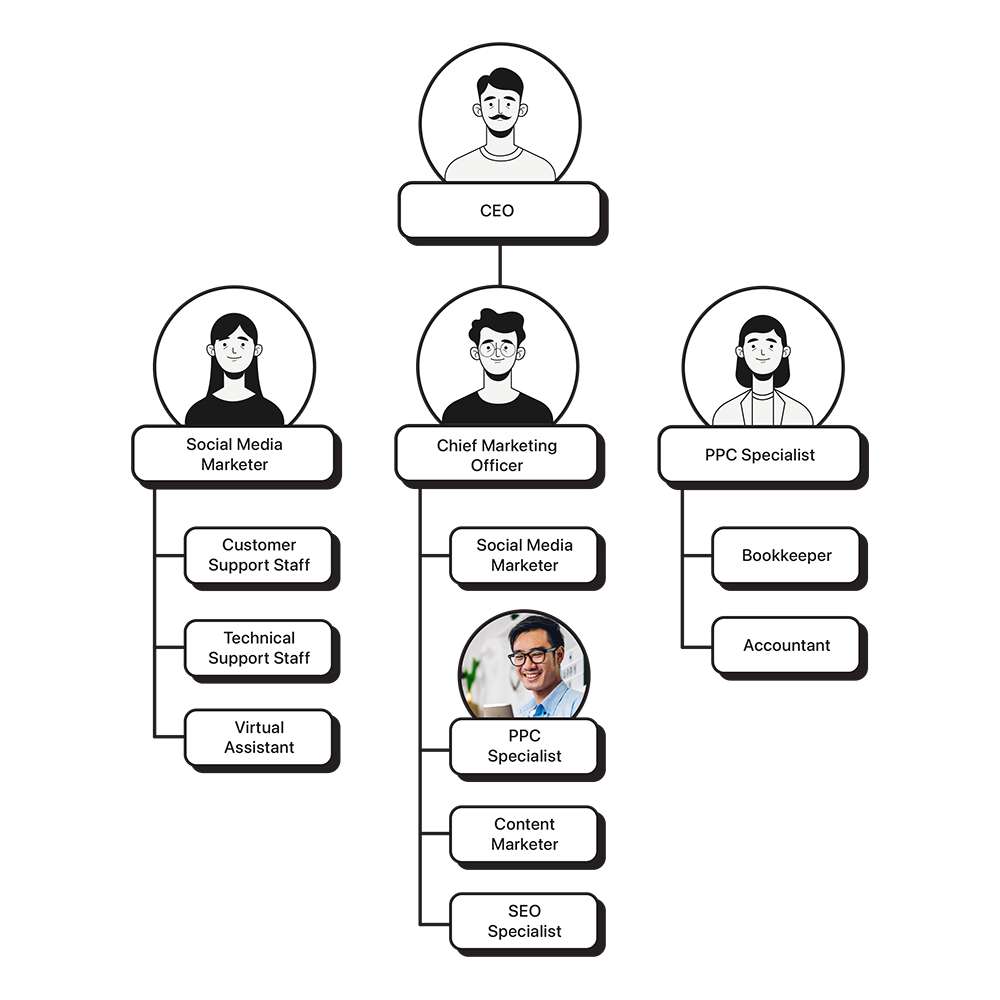 PPC is an online marketing model that involves search engine marketing (SEM), which focuses on ranking at the top of search engine results, and social media marketing (SMM), which focuses on solid audience targeting that offers ads for spreading brand awareness. Both intend to transform a user's activity into website traffic.
Where organic marketing emphasizes getting your content on the first-page search engines, it will take months to rank up in the organic search, though this is still needed for brand equity in the long term. On the other hand, PPC advertising is used for immediate traffic and results.
PPC marketing begins with a keyword, and businesses have to submit to that keyword. PPC specialists are trained for this, aiming for the right keywords that work well with the relevant content across all your business platforms.
A Digital Marketer's work is supplanted by the use of a variety of tools. There is a large array of software available at the Digital Marketer's disposal to make their work more efficient and accurate. These programs range from those that serve as a means to help communicate with colleagues and clients more efficiently, to content creation, and to monitoring activity and progress.
Downloadable Templates