Why hire a Customer Support Staff?
Word of mouth by customers is powerful marketing that has long contributed to businesses' organic promotion and success. Likewise, quality retail customer service can create that impact for you. Every detail of a customer's experience is crucial in the exposure and publicity your products, services, and branding will receive. Or if there will be one at all.
While encouraging consumers to give feedback is one part of good customer service, it also offers insights and a gauge into the strengths and weaknesses for companies to strategize on and to improve further and highlight in their products and services.
Studies show that higher customer satisfaction results in higher levels of customer loyalty. And with higher customer loyalty, there will be higher profits. Quality products and services grow the business, but quality customer service is big on succeeding in customer retention and giving companies a competitive edge.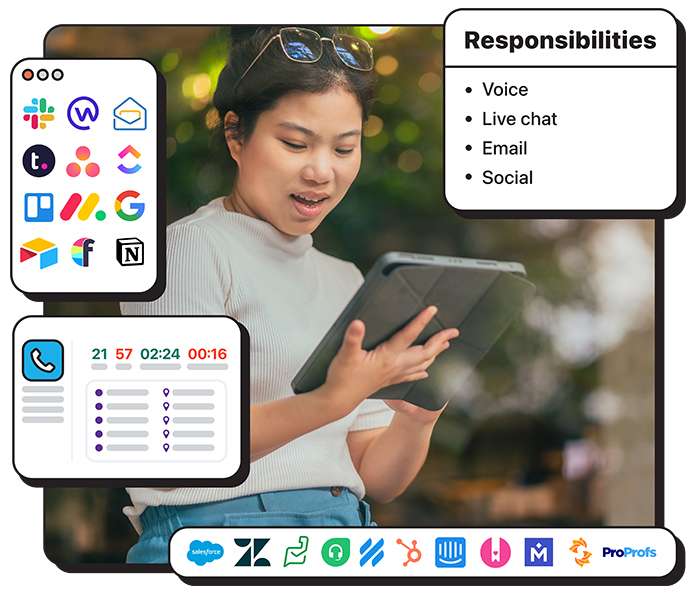 Job Description
Customer support roles are companies' front-line team players that provide valuable customer assistance in various channels such as email, phone, and social media. They work with the different divisions to offer quick responses and actions needed to resolve issues. In addition, they form positive exchanges by resolving questions and problems and providing guidance on products and services.
They represent the company and take ownership when answering the concerns of customers. And with their confidence and performance of their skills and knowledge, they are the support role that can build the business's reputation that satisfies customers from pre-sales to after-sales interactions.
Where they fit in the org chart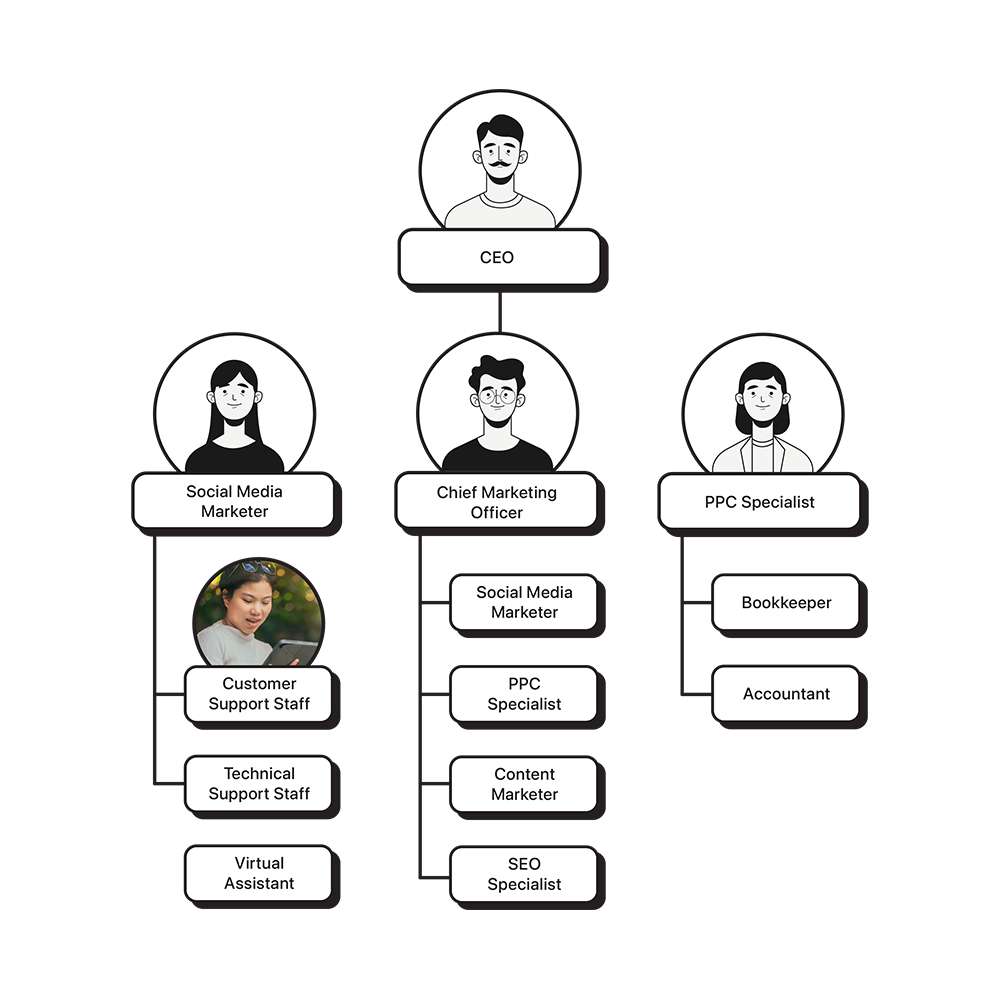 Customer support staff are part of conflict resolution and their basic role is short-term problem-solving. Their services are assessed based on the quality and speed of the help provided. Factors mainly include customer satisfaction, response time, and resolution.
One key focus of the customer support staff is developing a good relationship with the customers, and creating a friendly and helpful environment that results in a positive experience. This can be done with having good communication and customer service skills, and exceptional product knowledge, its description, use, features, and material, among other things.
A Digital Marketer's work is supplanted by the use of a variety of tools. There is a large array of software available at the Digital Marketer's disposal to make their work more efficient and accurate. These programs range from those that serve as a means to help communicate with colleagues and clients more efficiently, to content creation, and to monitoring activity and progress.