Why hire a Content Marketer?
Before hiring a content marketer, you might ask, what will you get from content marketing?
The search engine is massive! Most online activities begin with it, and Google Search alone leads the global online search market share by more than 70% and results in billions of website clicks in a month. So you are missing an opportunity if you don't work on positioning higher in search engines.
Many companies know that your website gets more visibility and organic traffic with a higher search engine rank. The more people find you, the more people will learn about your business.
The content you put out attracts inbound site visitors, and if it is only marketing without quality content, then it will not be effective.
Content marketers are pretty good at this. They can play around with search engine optimization (SEO) and work on producing and marketing the quality content that will create interest and capture leads.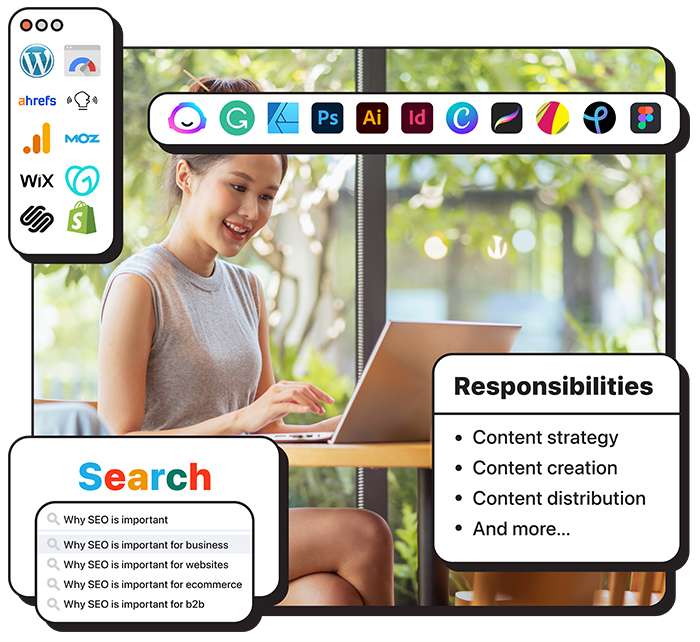 Job Description
Content marketers are strategists who specialize in content creation. They don't just write. They figure out what makes constant, relevant, and valuable content, such as blogs, books, podcasts, social media postings, and newsletters. They understand the customer purchasing behavior from the awareness of a problem to solution research, to buying decisions, and then the post-purchase evaluation.
They know SEO and work on editorial calendar management to produce content that consistently aims to increase website traffic, keep visitors, and push for a call to action that drives sales.
Where they fit in the org chart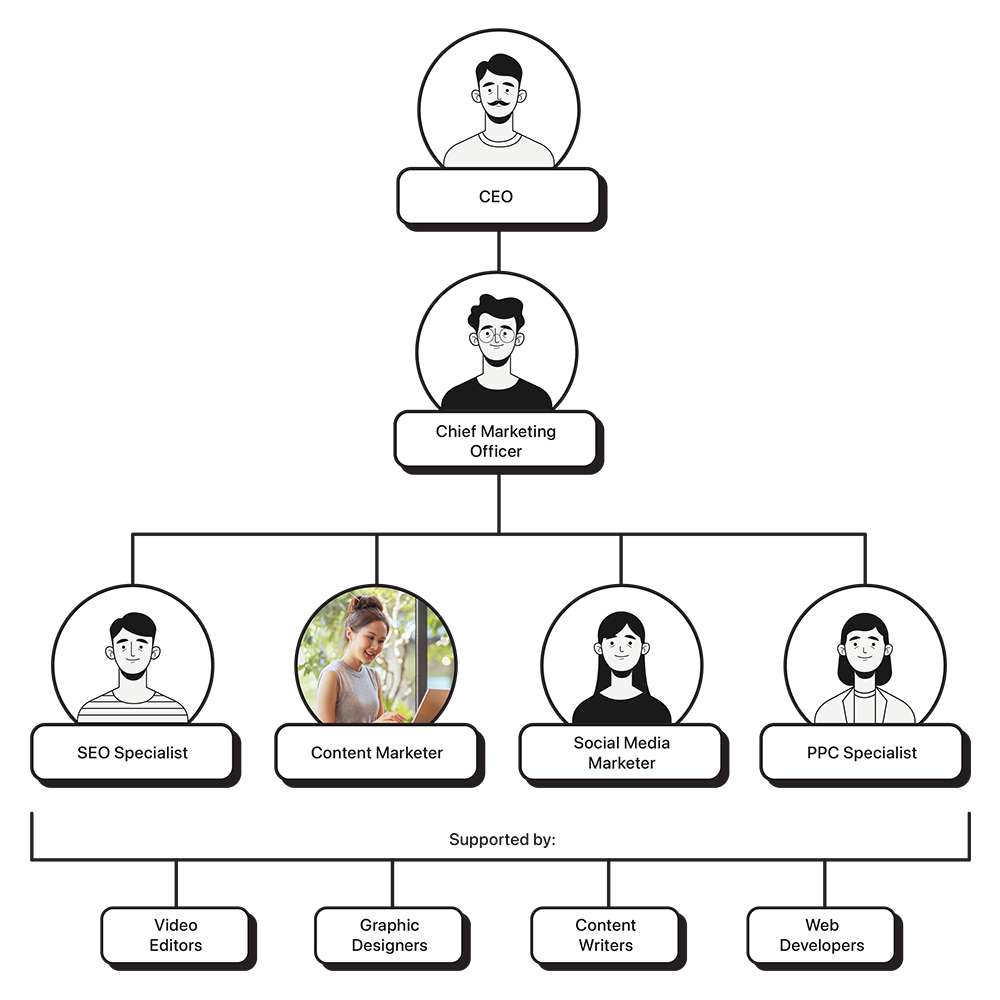 Content marketers focus on a customer's buying cycle. They work on helping the audience get educated on discovering and considering solutions to a problem and converting that to sales.
Content marketing digs deep into researching your identified audience, strategizing the content that will resonate with them, studying what can drive quality traffic and promote your content, and then applying that analysis to create qualified site visitors.
Utilizing content marketing with search engine optimization (SEO), content marketers will create awareness, demonstrate your expertise, and motivate customer action for your business
A Digital Marketer's work is supplanted by the use of a variety of tools. There is a large array of software available at the Digital Marketer's disposal to make their work more efficient and accurate. These programs range from those that serve as a means to help communicate with colleagues and clients more efficiently, to content creation, and to monitoring activity and progress.