Mariel
Social Media Marketer at My Cloud Crew
Share this CV
Available up to 40hrs / month

06:00 – 15:00 Australia East Coast
16:00 – 01:00 US East Coast
13:00 – 22:00 US West Coast
About Mariel
Mariel knows how to catch your readers' attention. Her 5-year experience in writing and researching for a national broadcast television network is an assurance that she can write engaging blog posts and other useful content for you.
What's included when you hire Mariel as your 'Run My Business' Account Manager?
Management time, IT support, computers, and more. My Cloud Crew covers all of it for you — except for an annual, prorated "13th month pay," which is mandated by the Philippine government. "13th month" is paid out on December 10th in the Philippines and will be billed to you as an additional month of service.
Human Capital Management
Formulation and maintenance of job descriptions across all roles

Employee engagement programs

Calculation and payment of salary
People Management
Dedicated account manager

Onboarding

Invoicing and billing

Backup and replacement crew

Leave management

Performance reviews
IT & Cloud Computing
Facilitating the integration of your crew into your cloud systems

Research into best-practice cloud computing and SaaS options
Talent Acquisition & Training
Talent screening

Recruitment

Employment contracts

Initial training
Run My Business
Your Operations, Marketing, Finance, and other functions — all housed under one roof, seamlessly managed by a single point of contact*
Multiple roles, flexible hours
Up to a dozen roles, all for a low monthly subscription. Imagine 12 people simultaneously running your business for you, while you run your yoga class, meet with your clients, or search for your next e-commerce store product line.
We'll take over the daily grind while you focus on strategy and your clients. You'll have access to a talent pool of specialists, all from the same company, working cohesively towards getting your 20, 50 or 100 weekly recurring tasks done behind the scenes. If your team's hours are running low, just top up.
A single point of contact
All of our subscription plans give you the option to have a single point of contact (POC). Your POC will make sure that everything gets done, and projects keep moving forward. If you have more complex, non-recurring/trainable processes, you can opt to have direct contact with each team member. Your POC will help you create processes and implement training, set up the recurring task lists, and drive the team's output, checking work before it lands in your inbox.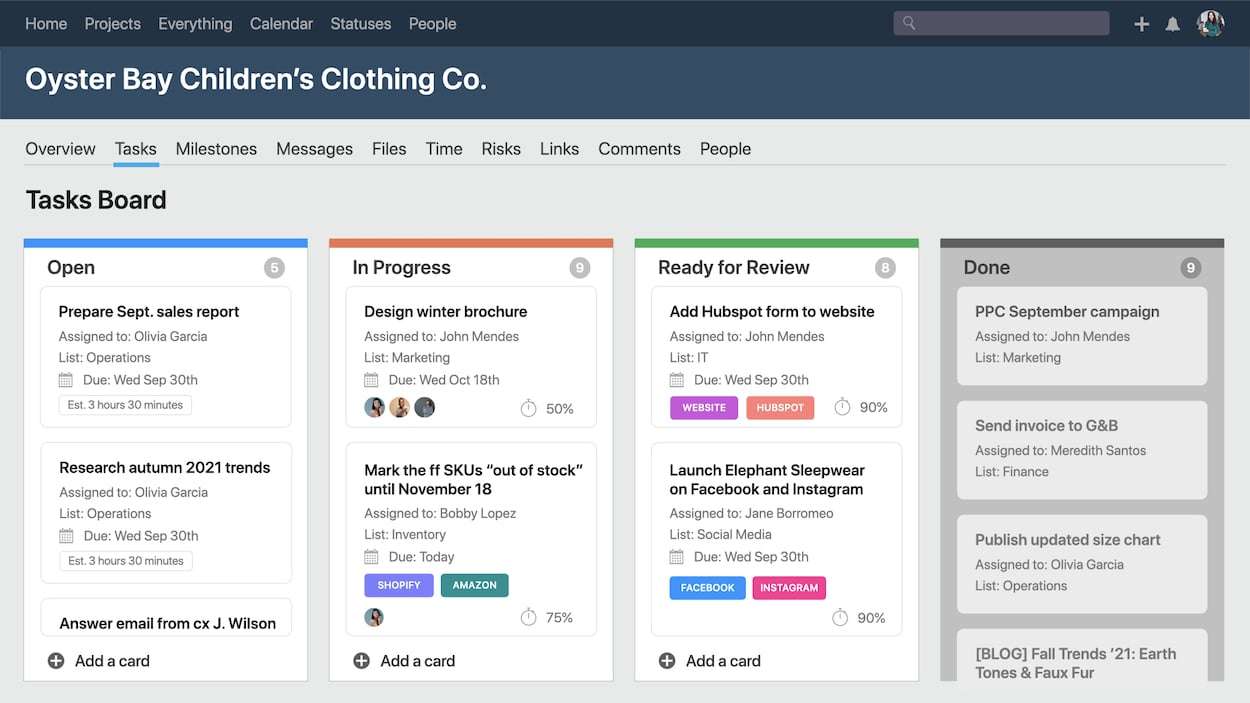 Team management software
Within our project management platform, you'll have a bird's-eye view of what everyone on your team is working on, which tasks they're prioritizing, and your team's capacity for future projects. Delegate and update tasks on the go. View billable hours in real time. Build a custom dashboard using different metrics. Switch between different views — calendars, kanban, Gantt charts — and watch the work as it's being done!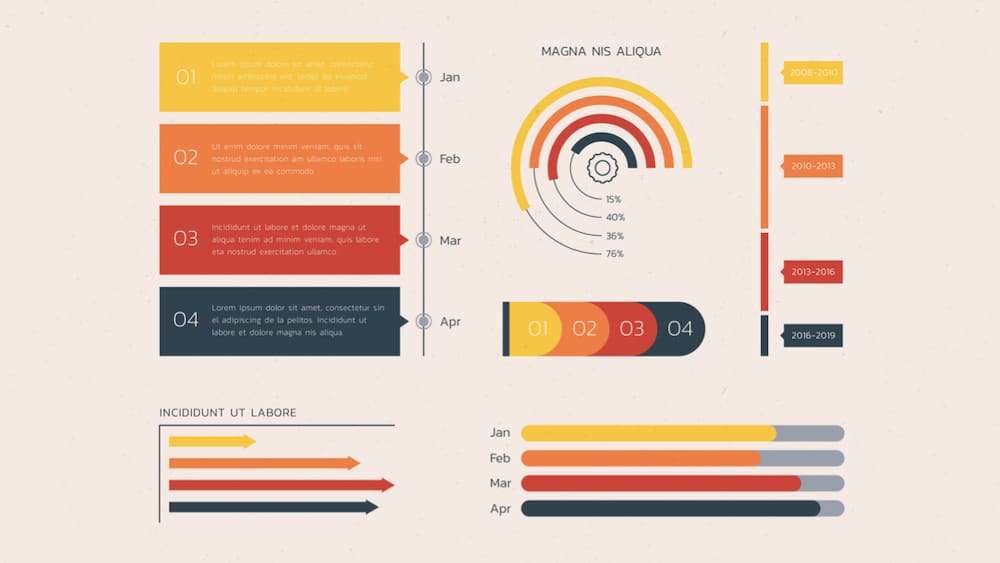 Hundreds of process templates
Your Run My Business crew will have access to hundreds of task list templates, from things as simple as setting up a Facebook page, to projects as complex as building a WordPress website or completing a financial audit. With our in-house process guru constantly looking for more efficient ways to complete current processes, this list continues to grow and evolve every month.
"Shoutout to the marketing team for fast understanding of the brand and system. Have already started execution in such a short period of time. Excellent job guys!"
Matt, SomiSomi Marketing
"They are doing phenomenal! They are essential parts of my business. I don't know what I'm going to do without them."
Joyce Johnson, Happy Day OT
"I was just reviewing our KPIs this morning and wanted to let you know what a fantastic job you're doing. Thank you very much!"
Andrew Farnham, Independent Music
1. Choose a service plan
Each plan we offer includes a fixed number of hours that your Cloud team will work on your account. Every 30 days, those hours are replenished. Any unused time will roll over for 30 days. You can add time a la carte or upgrade your plan at any time.
3. Onboard your team
The best part? A team leader will manage your team. No need to deal with five or six different people. Just onboard your team leader, and she'll onboard everyone else.
2. Build your team
We'll ask you to fill out a "Getting Started" questionnaire so we can match your functions with the right people. You'll have the opportunity to interview your team members, and add or switch roles as your needs change.
4. Start delegating
Start delegating tasks to your team leader. Once you sign up, you'll have access to our project management platform, where you can view tasks, time spent on your account, what's next on the list of deliverables. You can add tasks and give feedback in real time.