Bespoke, all-around solutions for marketing agencies
Running a marketing agency is tough business. It's a never-ending struggle to keep up with competitors, marketing trends, and ever-evolving marketing tech. At some point, your resources are strapped, your internal bandwidth is low, and you're falling behind on long-term strategy.
By outsourcing your marketing functions, your talent pool grows exponentially, you reduce the burden on your in-house team, and you're able to focus on core competencies and high-level functions.
It's the flexibility and scalability you need to take on campaigns of any size and scope — and flexibility and scalability are exactly what we're offering.
Marketing functions, done
Delegate what you shouldn't be doing, what you don't like doing, and what you're not very good at — so you can do the things that only you can do best.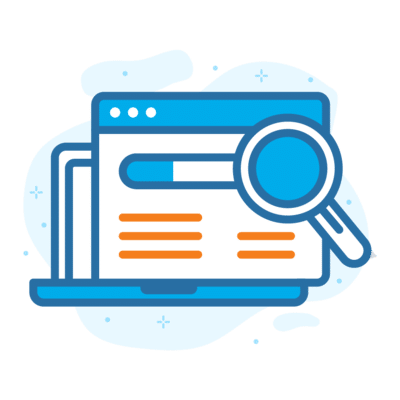 SEO Management
An SEO Specialist with the experience and critical thinking to whip your website into shape for social engines
"I can't believe what Jannes has done to my Facebook page. [It] is now looking amazing. He's a genius."
Gordon Harris, GH Singing Studio
"The Marketing Team is delivering really well. They're just producing such good work. Happy to have them with us!"
Jo, Full Steam Marketing
"Ryan is an absolute rockstar graphic artist. We've been working with him extensively for the past 4+ months and he's been amazing to work with."
Ab Rost, STP LLC
1. Choose a service plan
Each plan we offer includes a fixed number of hours that your Cloud team will work on your account. Every 30 days, those hours are replenished. Any unused time will roll over for 30 days. You can add time a la carte or upgrade your plan at any time.
3. Onboard your team
The best part? A team leader will manage your team. No need to deal with five or six different people. Just onboard your team leader, and she'll onboard everyone else.
2. Build your team
We'll ask you to fill out a "Getting Started" questionnaire so we can match your functions with the right people. You'll have the opportunity to interview your team members, and add or switch roles as your needs change.
4. Start delegating
Start delegating tasks to your team leader. Once you sign up, you'll have access to our project management platform, where you can view tasks, time spent on your account, what's next on the list of deliverables. You can add tasks and give feedback in real time.
FAQs
How involved will I be?
During the first 30 days, we recommend a high level of involvement from you to facilitate knowledge transfer, as well as build rapport and loyalty with your crew. Think of it as compounding interest — the more time you invest upfront in training and process building, the less time will be required for ongoing management. Beyond that, be as much or as little involved as you want to be. You can simply sign off on the final output, or you can be hands-on at every stage.
What if the work volume fluctuates?
Each role in your team has flexible hours. If the volume is high, team overtime is uncapped. If the volume is low, unused hours will rollover into the next billing cycle.
Loved by the companies we work for: