Outsource the workflow. Now set it and forget it.
Access agile, cross-functional teams that are already assembled and ready to hit the ground running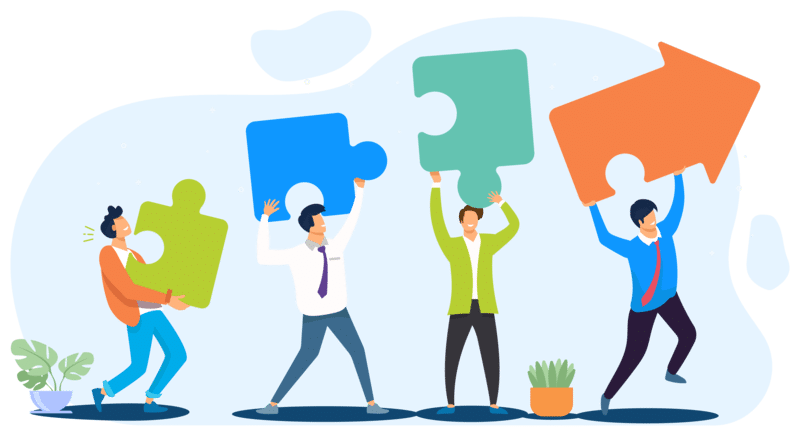 Done for You™
Delegate what you shouldn't be doing, what you don't like doing, and what you're not very good at — so you can do the things that only you can do best.
Your monthly subscription not only includes the team's wages and bonuses, it also includes all relevant software (tools) and processes.
We've pre-built 150+ standard processes in our task management platform, ready to be executed by our crew.
Got recurring functions you want to take off of your plate? Set it up with us once, and we'll take full ownership. For you, out of sight and out of mind.
No staff for you to manage
Our full-stack, agile teams work seamlessly together to execute even the most complex workflows. Guided by process roadmaps, we move projects forward with little to no supervision.
Loved by the companies we work for:

"I was just reviewing our KPIs this morning and wanted to let you know what a fantastic job you're doing."
Andrew Farnham, Independent Music

"Leah is an amazing problem-solver. She has already created processes and is making the business run ways better than the way it was before."
Adrienne, Second Chance Credit

"Super impressed with her work. Her accuracy and attention to detail is amazing."
Adam, ProxyRack
"Love, love, love the newsletter… This is probably one of the best newsletters we've ever sent out with formatting and graphics."
Heather, VGentle
"Ryan is an absolute rockstar. Not only is he extremely talented, he's reliable. I can't sing his praises enough."
Ab Rost, STP LLC