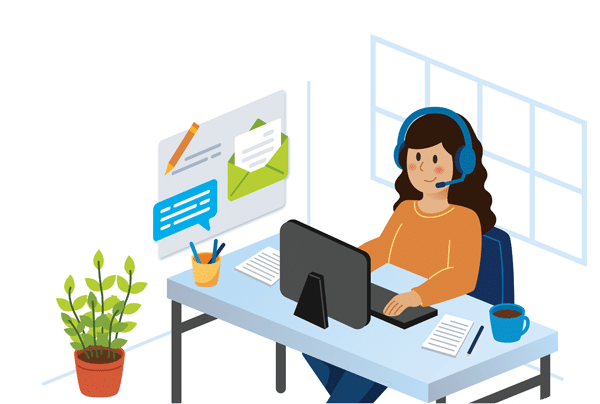 The 8-Step Recruitment Process
Work with our team to create the perfect job description (JD), use an existing template, or use our job description builder. The job description is critical in isolating the role title, which then enables the team to place an accurate job posting, attracting the most qualified candidates
If you have any test tasks or assessments that you would like the top candidates to take, provide them to the team and they will ensure they are implemented. If you do not have any specific tests, the My Cloud Crew recruitment team will deploy our standard set of tests based on the role type
We place the role within our recruitment platform, which then syndicates the role across 10+ job sites locally, such as Indeed, LinkedIn, and more
The recruitment team will commence reviewing all VideoAsk submissions, moving the top candidates to the next stage
The top candidates will be interviewed via video call, with the top 2 to 3 being moved to the final interview with you. During the video call, we will be asking a standard set of questions, and any additional questions you may wish to add.
At this stage, candidates will be asked to sign a tentative job offer with My Cloud Crew, subject to their selection to work with your company.
You will meet the top 2-3 candidates in back to back video-interviews, selecting who you would like to join your team.
Your chosen crew will undertake a rapid onboarding session with My Cloud Crew management, after which, you can commence training & onboarding. Your dedicated relationship manager will be with you each step along the way as you train and transfer knowledge to your new team member
Happy Customers
"I can't believe what Jannes has done to my Facebook page. He has eliminated the "rubbish" posts, added new ones that we have negotiated, but the surprising thing for me is that he has searched out various posts that I had done in the past (in a very sporadic and disorganised way) and put them all together with our recent posts. My page is now looking amazing. He's a genius." – Gordon Harris
"They are doing phenomenal and exceptional! They are essential parts of my business. I don't know what I'm going to do without them. They are so great and I am so glad I have them. There are things that I won't be able to do without them. Things have been smoother and I am less stressed about things."  – Joyce Johnson
"Milyn and Vanessa are excellent, conscientious and they work hard. They're young but I listen to them because they're very good. You guys [MCC] are doing a great job training your people." – Paul Rao
"Jannes is absolutely the best. He's reliable, pays attention to the details, and understands new tasks quickly. Very happy with him so far!" – Noah Scott
"Just want to let you know, Megan, has been EXCELLENT so far. I have been very impressed with her attention to detail and her willingness and commitment to figure out everything that is required of this job very quickly!" – Yony Kifle
"I was just reviewing our KPIs this morning and wanted to let you know what a fantastic job you're doing. Thank you very much!" – Andrew Farnham
"We love Mk! She is fantastic. We love her work!" – Melissa Whipp
"Bernice is wonderful to work with. I am very pleased with her level of professionalism and our collaboration is very pleasant and enjoyable. I am looking forward to having a long-term working relationship with her!" – Dr Myra Brennan
7 Reasons Why Entrepreneurs Love My Cloud Crew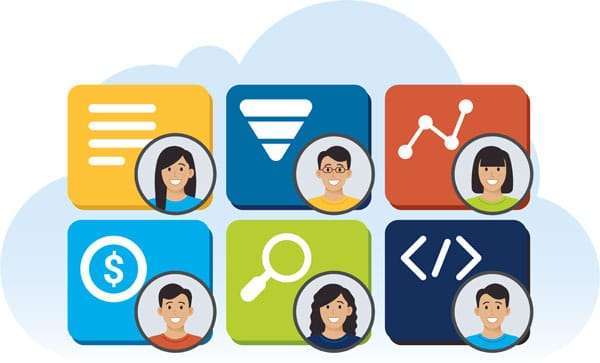 A Myriad of roles available
At My Cloud Crew™, you can instantly access over a dozen roles across the key areas of support & admin, marketing, and accountant & finance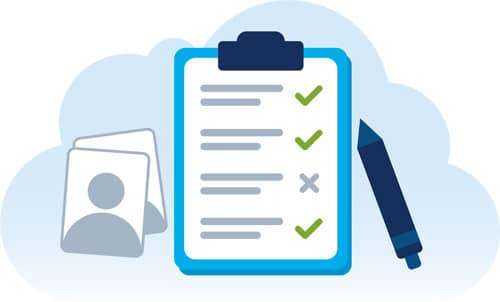 We take care of the details for you
We take care of computers, IT support, internet, daily roll-call, calculation and payment of wages, leave management, performance reviews, career progression, and more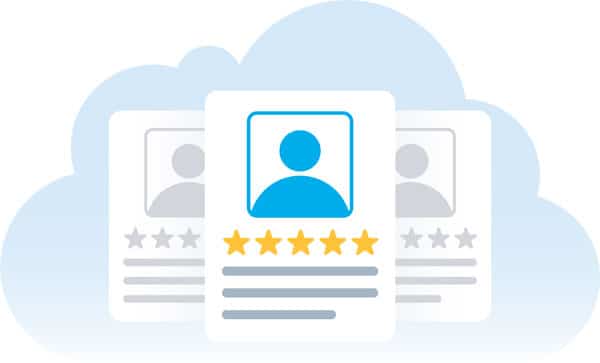 Staff hired in advance
Don't wait 6 weeks to recruit a perfect stranger. Interview and lease today someone we've already screened, trained and mentored. Get in touch to schedule immediate interviews.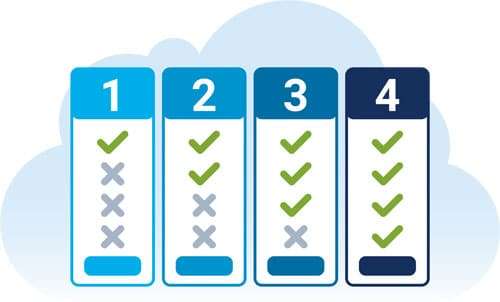 Flexible leasing plans
Engage in cloud staff leasing in bundles of 20, 40, 80, or 160 hours per month, or outsource the work entirely by engaging our crew in managed services, we take care of the people, processes & software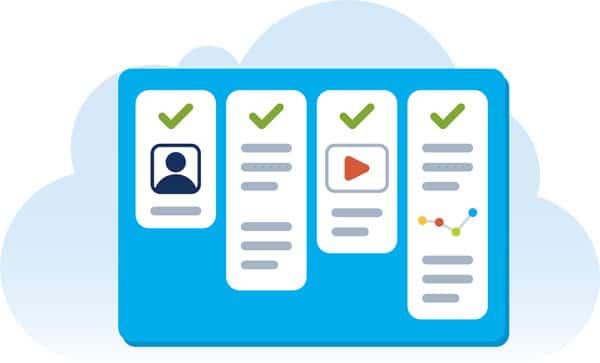 With over a decade of helping more than 500 Australian & US small businesses, our founder has crafted a 4-week onboarding program designed to teach you how to manage cloud staff and use cloud tools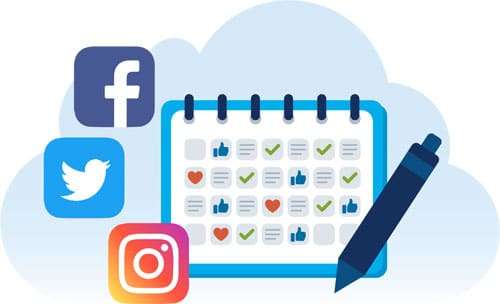 Free management platform
Get free access to our task management platform with pre-built templates. Effortlessly delegate tasks in the cloud via your laptop or smartphone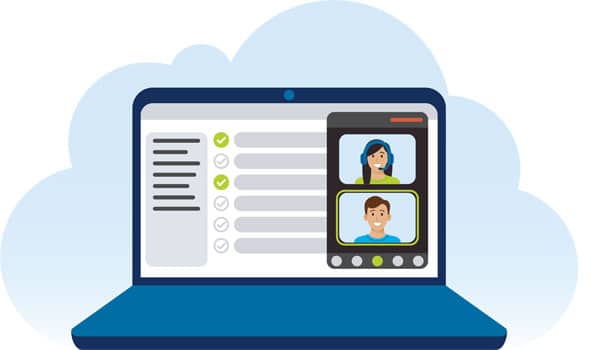 Offices, air-conditioning & enterprise internet connectivity are incredibly costly in the Philippines. The typical outsourcing firm allocates as much capital towards infrastructure as they do towards human capital, all of which is passed onto customers. My Cloud Crew have done away with this unnecessary expense
Questions?
How do I communicate with my crew member?

It's totally up to you. But we highly recommend using Teamwork, Google meeting or Zoom, a VOIP phone number or Skype. We have training videos on how to use Teamwork to send messages and task comments to your crew member effectively and efficiently.

How do I train my new crew member?

We have extensive training tips and advice within our knowledge base. Everything from creating a training calendar, to training volume and length, to setting key performance indicators and so much more — all designed to make this experience easier for you. You will have access to all of this when you register online.

How does overtime work?

We will only bill over time that you have pre-approved. Generally, your crew member will reach out to you once you reach 80% of their monthly hour's allocation. For example, if you lease a crew member 40 hours per month, they will contact you once you reach 32 hours, and request approval to go beyond 40 hours. They will only proceed once approved and will otherwise pause work at 40 hours. The overtime will be billed during the first week of the following month.

What happens if my crew member does not complete all of the hours assigned to them?

If your crew member doesn't consume 100% of their allocated hours due to absences, they will make up for those hours during the following month. Under other circumstances, it is ultimately your responsibility as the boss to ensure that your crew member is kept busy doing their job.

What hours are my crew members available to work?

Your MCC crew member will work one of the following three shifts and this information is also available on their online CVs:
23:00 – 09:00 Australia East Coast
09:00 – 19:00 US East Coast
06:00 – 16:00 US West Coast

What steps do I need to take if I wish you terminate my crew member?

If you would like to part ways with your MCC staff, we would follow the best practice performance improvement (PIP) process. which at MCC is "3 strikes and you are out". By strikes, we mean failure to reach agreed-upon performance measures. If you have provided feedback and identified specific areas that need improvement, and still, performance does not improve, let them know via a video conference that they are being let go from your team. We will likely be in a position to replace your crew member within 24 hours.

If you wish to terminate your agreement with My Cloud Crew, notice is required as per the following. For terminations that take place before the 15th of the month, your crew member's final day with you will be the final da