What are the Prerequisites of a Chief Marketing Officer (CMO)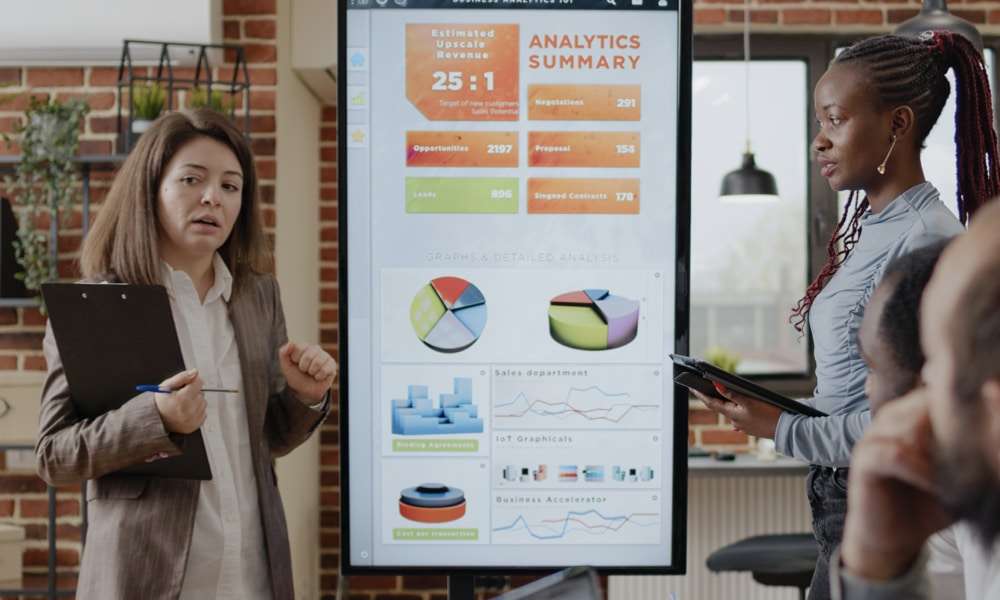 The best marketing doesn't feel like marketing.
— Tom Fishburne
What does it take to be a 21st-century Chief Marketing Officer or CMO? For Deloitte, one of the largest accountancy and audit firms globally, a 21st-century CMO fulfils five different but connected roles: growth driver, customer champion, capability builder, innovation catalyst, and chief storyteller. Traditional promotional and marketing pursuits have evolved to meet the digital demands of today's consumers. As a result, CMOs have to adopt an enterprise-wide mindset and prioritise highly personalised customer engagement simultaneously. As a growth driver, CMOs take the lead in spotting strategic opportunities that accelerate profitable business growth. As a customer champion, CMOs maximise data insights for actionable and improved customer experiences. CMOs, in their capacity-builder function, develop marketing efforts that allow a brand or company to stay relevant and competitive. As an innovation catalyst, CMOs research and integrate new technologies and platforms with the company's current systems and practices. Finally, as a chief storyteller, CMOs architect and protect the brand voice of all internal communications, sales activities, and marketing messages that stakeholders, customers, and prospects digest.
These five roles are not exclusive to a full-time CMO. A part-time or virtual CMO also carries out these functions to impart strategic expertise. Some can even engage with a company on a month-to-month basis, perfect for businesses in scale-up mode that don't have a full-time, in-house marketing team. Hiring a Fractional or on-demand CMO also makes sense when scale-ups need to keep their payroll trim. Plus, an outsourced CMO can augment the skills and capacity of an in-house team whenever there are temporary or seasonal digital marketing projects. More importantly, a Fractional CMO also meets chief marketing officer requirements, which are listed below.
1. At least a bachelor's degree in marketing or a related field.
CMOs must possess at least a bachelor's degree in marketing or a similar creative discipline, including but not limited to advertising, journalism, communications, and public relations. Some companies require their CMO to have an MBA degree, but this usually depends on their setup and preference for in-depth knowledge of business management processes.
2. At least five years in a management position.
Managerial work experience of five years or more exposes CMOs to people management and various problem-solving scenarios. CMOs learn how to train, empower, and motivate employees by managing junior and senior marketing personnel. They also improve their soft skills in the workplace whenever they lead and mentor people. A management position also gives CMOs opportunities to approach any work issue diplomatically.
3. Relevant industry experience.
CMOs who started as interns or marketing assistants and worked their way up the corporate ladder have a career advantage. Why? Because CMOs gain valuable experiences and in-depth industry knowledge through the different levels of marketing management. What's more, professional work experience in the marketing field makes a CMO more eligible and qualified for the job.
4. Proven track record of marketing success.
Most CMOs, especially the successful ones, are well-known in the industry. Character references, client reviews, published articles, industry awards, and company performance numbers can confirm a CMO's track record claims.
5. Varied and advanced marketing skillset, including technical skills.
A wide range of skills and abilities allows CMOs to do their job well and succeed in their role. From honing soft skills to acquiring technical skills, such as SEO, email marketing, and social media tools that implement and track any digital marketing campaign, CMOs become effective, reliable, and skilled leaders.
6. Completion of professional certifications.
To maximize a campaign's impact, CMOs and their teams need technological tools essential for digital marketing. Globally-recognised professional certifications allow CMOs to take on more technical responsibilities at work and prove their qualifications to clients, suppliers, and prospective employers.
7. Exceptional communication, managerial, and leadership skills.
CMOs who have outstanding qualities of a good leader and manager hold themselves to the highest standards. They set the right example for others and always adhere to professionalism.
Chief marketing officer requirements usually vary from company to company. But most full-time and virtual CMOs meet the essential roles and prerequisites mentioned in this post. Best of all, executive search firms and Business Process Outsourcing (BPO) agencies routinely help startups and scale-ups find the best, most suitable CMO for the job.