Top tips for a successful video marketing campaign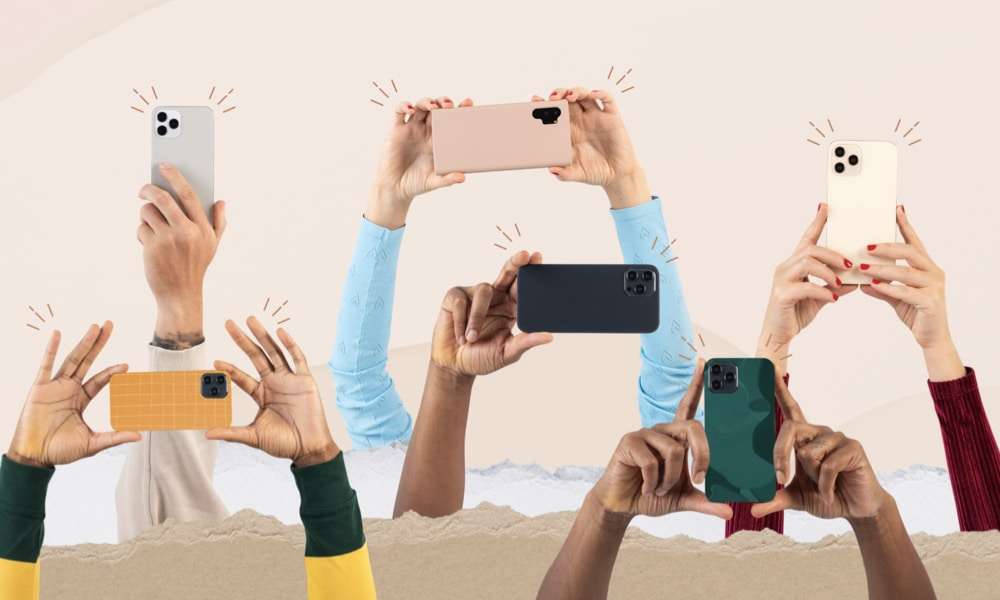 Online video is the Swiss army knife of internet marketing. It really can be used all over the customer lifecycle, whether it's customer service, marketing, or even recruitment.
— Mark Robertson
Video marketing is a great way to engage an audience and convey important information quickly. It can also be very time-consuming if the marketing team is not prepared with the right tools and research. Interestingly, it is one of the most important developments in today's marketing world. It won't go anywhere anytime soon, and this trend will continue to grow as it becomes more central with other emerging forms of content like social media. Video walked through the door without shoes on because it made itself at home as "the web exploded with new platforms". This change occurred due to how "how important video had become". You can no longer just view video as a separate piece–it's an integral part of others such as using videos for your blog or website which are becoming increasingly popular.
People are often swayed by advertisements, and a recent study found that 79% of respondents reported being persuaded to buy products or software after seeing an advertisement. Another 74% marketers say video has better ROI than static imagery. Also, people tend to be more easily convinced when they see something in person rather than just reading about it- which is why advertisers spend so much money on television commercials as opposed to print ads for example; but there may still be some truth behind the adage "seeing is believing." 74 % agreed with this idea suggesting marketing's increasing use of interactive media.
Video marketing is a valuable tool for entrepreneurs and small businesses looking to promote their products or services. As it can be used in place of banner ads, It also has the potential to increase engagement on digital channels, educate customers about what they are buying before purchase time comes around, and reach people with all types of devices that may not otherwise see your content.
It is increasingly becoming a necessity for many businesses looking to grow their customer base, expand internationally, or launch new services. But as large companies like Facebook are rolling out features such as Facebook Live Video and Instagram Stories – it can be difficult for smaller companies to keep up with these changes and stay relevant. This blog post is meant for those who are considering using video marketing but aren't sure where they should start or what they need in order to create an effective campaign.Here are some tips for a successful video marketing campaign that will help make it easy, efficient, and effective.
1. Creating a Video Content Calendar (Plotting posting schedule)
Consistency is the key to keeping your audience entertained. If you want them to come back for more, then plan out a schedule that lets them know what they can expect from the next video and when it will come. You should also keep in mind how long an individual campaign usually runs before posting another one so as not to overwhelm viewers with too much content at once or give away all of your story ideas on day 1. It helps avoid producing a video before having thought of what content to post next and when. On the other hand, having more than enough content for the quarter makes the company more firm with its flow. At the same time, it helps the team to think of additional ways to make videos more entertaining, easier to understand, and be informative. The most important part is that it should always stay relevant to the brand and business goals. Although some weekly vlogs from a CEO or CMO might be interesting for followers – it doesn't always provide value to the viewer and doesn't move the product or service's story forward. Creative content ideas are necessary because it will allow the brand to come up with interesting and fun ways of promoting its goals in an interactive way. It will also help avoid overwhelming followers with too much information at once.
What are you known for? Are there certain traits or stories that viewers associate with your business? It's important to include those qualities in your videos as it will give them something more personal to connect with. When we know about another person or company's story behind the scenes – it can create a bond with their followers and will increase engagement with their content. Be unique, be yourself, and be bold because doing so will help you connect with your audience more personally and can create a stronger bond between the viewer and your brand on an emotional level. Video marketing is a powerful tool for any business looking to grow its customer base or expand to new markets. By creating a consistent content calendar and staying true to your brand's story – you can attract new customers with ease. Once you have a content plan in place, it's time to build an audience of viewers who can enjoy and share the final product. This is a good time to start building the community that you're going to want on-hand for when you release new content. Whether you do this through Facebook groups or emailing your current customer base, make sure you start relationships with people who will be eager to share your content once it goes live. Still not familiar with Video Content Calendars? Here's a detailed guide from Lumen5 on how to create one for your brand.
2. Integrate demos and tutorials
In this era of infinite information, it can be difficult to make a decision. But by providing tutorials and demos for your products or services in advance, you are giving customers the opportunity to learn more about what they want before purchase. This will help them feel confident in their product choice as well as increase conversions on your site. A world without demos and tutorials would be tough to imagine. Think about how much time people could spend learning, trying out, and figuring out what they want if everyone just aced it. With video tutorials, you are giving your customers the opportunity to learn everything about your product or service before making a purchase decision. This will help them feel more confident in their decision as well as increase conversions on your site. By breaking down the content into short, teachable snippets of video – viewers can learn something new online with ease. As an added bonus, these days almost everyone is watching videos to pass time so they have plenty of opportunities throughout the day to practice what you're teaching them.
Moz is an online marketing company that serves organizations across the globe. They made it on this article because they have found success with video marketing, which can be useful for both B2C and B2B brands. Their most notable accomplishment in their strategy has been "Whiteboard Friday," a series where Moz puts out one expert-led video every week about SEO concepts related to whiteboards! These videos are usually around 8-12 minutes long but allow them to get into those key details of what you need to know about SEO.
3. Optimize it with SEO content
When people search for your brand and a particular phrase on Google, you have the opportunity to show up multiple times in that same search. By optimizing video descriptions with keywords and adding shortened links or short calls-to-action at the end of videos, it gives viewers options if they want more information about what's being presented by clicking an easy link back to your website or landing page containing special offers. Not only do you stand a better chance of being discovered through video optimization, but it allows for viewers to become more engaged in your brand. For example, if they learn something interesting about your product or service by watching a vibrant video – and then want to know how it works or what else it can do – they will be back on YouTube to hunt for more results. In addition to optimizing your videos, you can also share them with other platforms like Facebook and LinkedIn. You'll typically want to upload or post your video on all three channels so users have the opportunity to find it if they're not on YouTube when you release it. WebFX enumerated a step by step guide on how to amplify your Video SEO with Video Content.
4. Feature customer-generated content
We all love being the star of our own social media show. Seeing themselves in videos is a great way to get people talking about your brand on their newsfeeds and across other social networks too! Encourage customers with personalized video messages where they're using brand products or services, then share them proudly via Social Media. People don't want to feel like they're watching an ad when looking at social media posts (unless they asked to see one). Video marketing should be fun, creative and inspiring. A brand should aim to make it a great experience for viewers so they look forward to its next one! While it's good to focus on SEO optimization and conversions – don't forget about creating videos that make people feel something. You can do this by using a specific call-to-action, talking about emotional topics like something personal, presenting an inspirational speaker on your own channel, or even letting the customers and users speak for the product's efficiency and effectiveness. If you manage to hit their emotions while conveying your message, you're more likely to spark interest and gain a fan for life. Interestingly, A highlight reel from 2020 shows the impact GoPro has had on their customers and its consumers.
GoPro is a company that prides itself in user-generated content, which makes them stand out compared to other brands who have traditionally used professional content for marketing purposes.
5. Incorporate Real Stories
Stories are not just for children's books! Incorporating stories into your video content is a great way to engage viewers. Rather than simply introducing your company and its mission, find ways to tell the story of what you do with videos. How does our product make an impact on customers? Are we making an effort in the community? Developing these stories while using video will help share them with everyone else too. People respond to stories because they help them understand the world better. When people can watch what you've done or are doing, it shows transparency and builds trust with your brand. It's like having a face to everything you're trying to convey through video marketing so people can relate more easily.Take a look at how Artifact Uprising does their videos. A video from Artifact Uprising shows Grandfather Joe talking about his life experiences and why he wanted to create a book for his grand kids. The touching video provides an insight into the benefits of creating photo books, prints or cards through this company, which is so much more than just delivering photos in print form. Using video marketing on social media is a popular trend, but you'd also want to use it for your website. The best way is embedding certain YouTube clips on a website so it will be played when visitors land on the page. This is a great way to encourage viewers to stay for the content and explore more videos that might interest them which the brand has posted on its channel too. If you are using video marketing in blog posts, it's always good to have a call-to-action by the end of each one encouraging people to subscribe to the channel or like/comment on the video being embedded.
The more interesting the stories of the videos you have on your channel, the more likely people will check them out and see how interesting the brand is. Additionally, if the videos are appreciated and enjoyed, they're that much closer to gaining more customers.
With so many people using video ads, it's easy for your company to get lost in the crowd without a well-thought out strategy which includes creating high quality videos that are tailored specifically to each individual platform you plan on advertising on. Now that you've seen the importance of video marketing – it's time to take action! Create a list of ideas, hire a team of professionals to help you with your planning, content, production, and management, to help you share across the different platforms where many viewers will see what you have to say. A little goes a long way when you're working with video marketing – so make it count.