Top 10 CRM Software for Business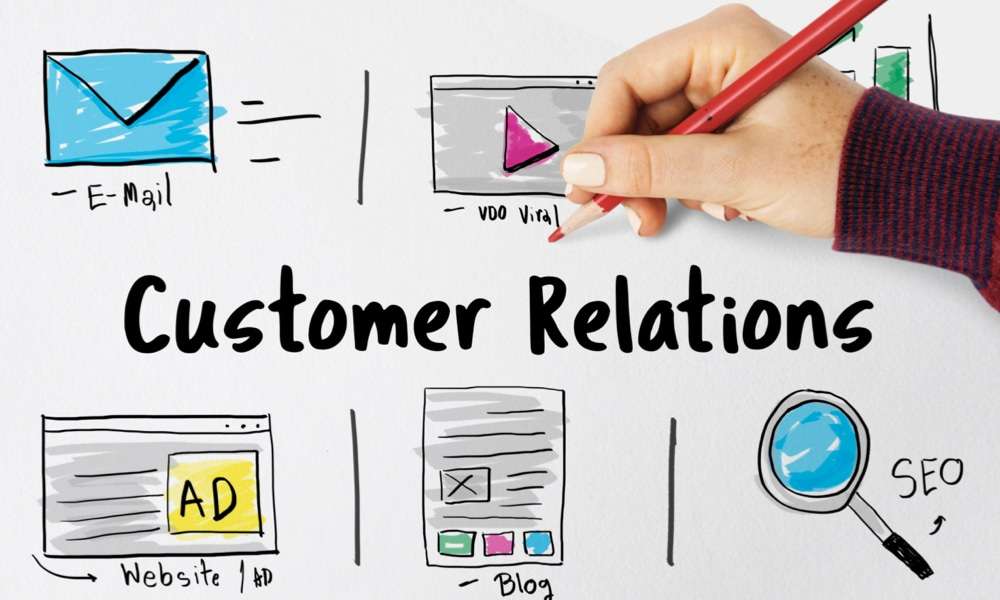 What are CRM platforms?
Customer relationship management (CRM) platforms are accessible online software where organizations and businesses can administer their interactions with their customers with the use of data analysis and measurement tools, and typically used when managing large amounts of inquiries across multiple channels.
We've compiled a list of the top ten CRM software you can use to serve your enterprise needs.
Salesforce Sales Cloud
Salesforce is a cloud-based platform that provides a complementary suite of applications that helps businesses connect with and get more information about their customer base by focusing on sales, marketing, analytical, and support processes.
Key features:
Gives hassle-free contact management and assures access to critical information of the customers and interaction history
Depicts various stages of a particular deal and views of customers' activity timeline
Automatically runs full comparability of multiple marketing campaigns from a single platform
Costs:
Sales Essential Edition: $25/user/month
Professional Edition: $75/user/month
Enterprise Edition: $150/user/month
Unlimited Edition: $300/user/month
HubSpot
Hubspot is an affordable and intuitive CRM solution that offers a centralized view of an entire sales pipeline with detailed reports on sales activity, productivity, and individual performance, all in one virtual dashboard.
Key features:
Send personalized and targeted email sequences to avoid sending canned emails to responsive prospects
Real-time views of automated emails sent and calls made in a timeline-like contact record page
Meetings tool that can sync to your Google or Office 365 calendar and automatically shares your availability to prospects in real-time
Cost:
Available for free, but offers a range of paid tiers starting $50/month
Zoho CRM
Zoho CRM offers a fully-featured free CRM platform from one of the most recognizable software providers. It stands out by giving users ability to make accurate forecasts, proper lead management, and omnichannel interactions with customers.
Key features:
Arms your team with full historical data of a customer and information regarding similar issues faced by others for faster resolution of inquiries
Provides accurate data across your organization and reports to better react to market trends
Gives gamification options by rewarding badges and trophies to encourage teams to exceed sales quotas when tasks are completed
Cost:
Zoho Standard: $12 per month/per user
Zoho Professional: $20 per month/per user
Zoho Enterprise: $35 per month/per user
Zoho Ultimate: $45 per month/per user
Zendesk Sell
Zendesk is a simple and customizable service-first CRM software solution for enterprises and small businesses. It is designed to handle all aspects of customer relationship management from ongoing inquiries, lead nurturing, conversion, and long-term interaction.
Key features:
Prepared ticket and request forms to quickly give agents the right context offer personalized customer support
Customizable views in order to see queues based on ticket status, groups, and other conditions
Live chat features and integration with applications such as Google Analytics and Salesforce
Cost
Suite Team: $49 per agent/month billed annually
Suite Growth: $79 per agent/month billed annually
Suite Professional: $99 per agent/month billed annually
Suite Enterprise: $150 per agent/month billed annually
· Additional Enterprise-ready plans from $215 per agent/month billed annually
Pipedrive
Pipedrive is a deal-driven small business-focused solution with advanced capabilities of chatbot creation for websites and efficient reporting. It works as an account management tool that can visualize the sales process from start to finish.
Key features
Automatically tracks and organizes calls and emails and synchronizes schedules across all devices
Acquire leads into your sales pipelines around the clock from the custom chatbot and web forms
Automated follow-ups and reminders on every deal
Cost:
Essential: $12.50 per user/month billed annually
Advanced: $24.90 per user/month billed annually
Professional: $49.90 per user/month billed annually
Enterprise: $99 per user/month billed annually
Ontraport
Ontraport offers CRM services that help with content management, such as collecting customer data and behaviour, lead tracking, and creating and hosting web pages. It is also customizable and flexible for viewing automatically captured data from every click and form fill out.
Key features
An incredible visual campaign builder to easily see who is moving through your campaign and build opportunities to convert from each point
Huge feature lists and contact records that are completely customizable
Award-winning support teams and fully responsive live chat, phone, ticket, and support based systems
Cost
Basic: $79/month
Plus: $147/month
Pro: $297/month
Enterprise: $497/month
Apptivo
Apptivo is a simple online CRM system that can store different files, reminders, contacts, and communication history. It can also manage sales pipelines and provide sales trackers that can easily convert into invoices.
Key features:
Data importation into the system with the use of streamlined CSV Import Wizard
Provides Cases – a help desk solution that can handle customer feedback and resolve issues
Customizable sales stages, probability of closed deals, and organization of opportunities in order to drive them through the pipeline
Cost
Lite: $8 per month/user billed annually
Premium: $12 per month/user billed annually
Ultimate: $20 per month/user billed annually
Insightly CRM
Insightly CRM is currently considered the best CRM software for Google and Microsoft Office users. With Insightly, businesses can automate and create workflow tasks with customizable visibility based on their unique needs and customer preferences.
Key Features:
A lead routing system that can track the most relevant lead information, including an activity timeline of marketing campaigns, calls, emails, meetings, and tasks in real-time
Automates multi-step business processes that can be synced with external systems such as Oracle and SAP
An email tracking system that monitors delivery and when emails are opened with clear notifications and statistics
Cost
Plus: $29/month per user, billed annually
Professional: $49/month per user, billed annually
Enterprise: $99/month per user, billed annually
Sales Creatio
Sales Creatio is an efficient SFA platform that provides tools that can manage a business' full sales cycle – from generating to nurturing sales – and can automate sales processes of any complexity.
Key Features:
Get and build a comprehensive 360-degree view of any customer profile and orchestrate engagement to analyze top customers and keep business relationships on track
Scoring tools for opportunity management and automate B2B or B2C using built-in best practices or optional low-code tools
Analytics, forecasting, and goal setting functions that allow for intelligent viewing of up-to-date sales metrics – from individual to company-wide statistics.
Cost
Team
· Cloud: $30 per user/month
· On-site: $25 per user/month
Commerce
· Cloud: $35 per user/month
· On-site: $30 per user/month
Enterprise
· Cloud: $60 per user/month
· On-site: $50 per user/month
Less Annoying CRM
Less Annoying CRM is considered the best software for small businesses and startups as it was specifically designed to be simple, affordable, and easy to understand compared to other platforms.
Key Features:
Manage calendars, contacts, leads, notes, to-do's, and more all in one simple web app
Shares data in a less complicated and clunky experience for users
Get fast and free support via phone, email, and screen sharing
Cost