Top 10 Best Rated Voice Over Internet Protocol for Business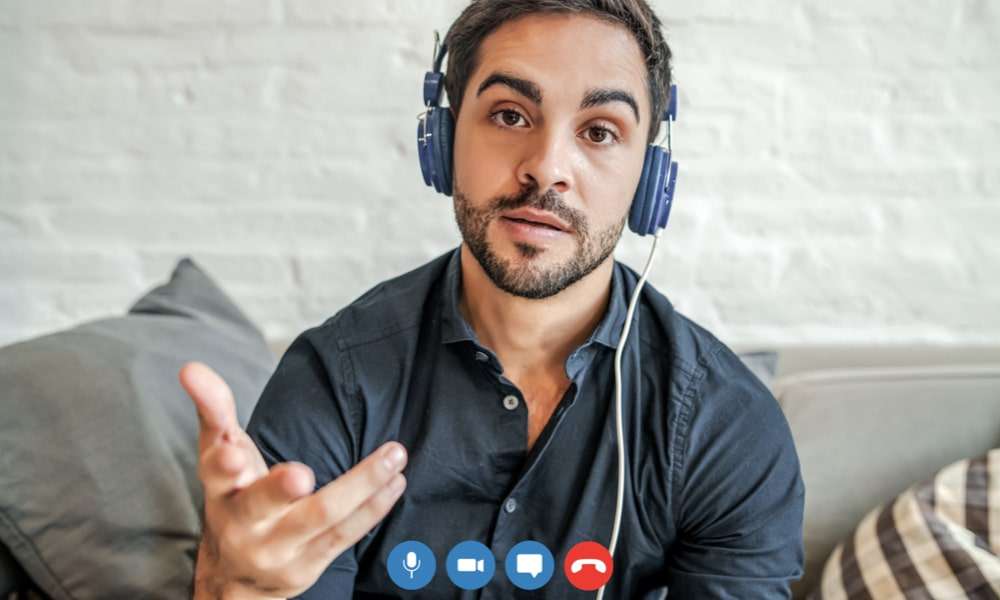 Voice Over Internet Protocol (VOIP) is simply a technical term used to describe internet phone service. It involves technology that allows you to make calls directly from a computer or other data-driven devices. This service is often used by small or growing businesses that run through distribution or remote work.
Here are some examples of recommended VOIPs you could use for your business:
1. Nextiva
Nextiva is currently considered the best VOIP provider for midsize businesses. It is a unified platform that provides businesses with business phone calling, video conferencing, and other customer management services through automation and intelligence.
Key features
Allows desktop and mobile applications for easier access to multiple lines
Online faxing system to send and receive fax from anywhere on any device
Leases and sells internet protocol phones that can be compatible with private branch exchange (PBX) phone systems
Pricing (Scale of 20-99 users)
Essential: $18.95 per user/month
Professional: $22.95 per user/month
Enterprise: $32.95 per user/month
Essential: $57.95 per user/month
2. RingCentral
RingCentral is one of the best overall well-rounded remote work solution in providing the standard features you would expect in a reliable VOIP provider such as advanced route calling, call forwarding, call waiting, caller ID and many more.
Key features:
Offers price matching on plans with less than 50 lines
Services that include generous toll-free minutes to calls
Integrations with third-party applications such as DropBox, GSuite, Zendesk, Oracle, etc.
Pricing
Essentials: $19.99 per user/month
Standard: $24.99 per user/month
Essentials: $34.99 per user/month
Essentials: $49.99 per user/month
3. Grasshopper
Grasshopper is a popular business phone service provider for solopreneurs and startups. It offers iOS and Android applications that allows users to customize call forwarding rules for each phone extension on each plan and includes toll-free vanity numbers. This service is a major contender for multiple businesses on the go.
Key Features:
No plan upgrade required to get business texting
Acquire the same high-end VOIP system features as a large company, even with fewer lines
Works locally and offers vanity numbers that can be choses from US, Canada, and UK numbers
Pricing
Solo: $26.00 per user/month
Partner: $44.00 per user/month
Small Business: $80.00 per user/month
4. Ooma
Ooma offers affordable and ideal Voice Over Internet Protocol services for businesses working remotely. Ooma's plans also stay affordable even with an upper-tier plan and flexible features that can easily grow with any company.
Key features:
Provides 800 and toll-free numbers that can be added to any plan
Music on hold and extension dialing mobile apps that can be accessible to mobile team members
Easy set up procedure through your own mobile phone or desktop
Pricing
Ooma Office: $19.95 per user/month
Ooma Office Pro: $24.95 per user/month
5. Vonage
Vonage is one of the earliest VOIP services on the market and is well-known for its currently available PBX solutions. Vonage also offers scalable business phone system options that target small and medium-sized businesses as well as enterprise clients.
Key Features:
Integration with applications such as Salesforce and Slack
Offers unlimited team messaging, calls, and businesses text messaging on every plan
All customers receive 24/7 customer support and IT solutions
Pricing (Scale of 20-49 lines)
Mobile: $14.99 per user/month
Premium: $24.99 per user/month
Advanced: $34.99 per user/month
6. Phone.com
Phone.com is inherently the popular choice in the small to medium-sized business market, especially among European countries or Canada as they operate along with these countries whereas other VOIPs do not. It is extremely affordable and easy to administer through an internet-accessible portal.
Key Features:
Offers call boarding and custom greeting services
New service plans with a range of phone number options available that include free calling minutes
Includes auto attendant, IVR, call forwarding, and voicemail to email options
Pricing
Basic Users: $12.99 per user/month
Plus Users: $19.99 per user/month
Pro Users: $29.99 per user/month
7. Verizon VOIP
Verizon is one of the most expensive Voice Over Internet Protocol solutions given the company's reputation for reliable mobile solutions and ultra-fast fiber-optic internet connectivity.
Key Features:
Offer Bring-Your-Own-Device (BYOD) VOIP and Business Digital Voice services that include over 45 calling to enable remote work and optimal call routing
Offers nationwide DSL connections that ultimately appeals down to reliability
Offers competitive SLAs (service level agreements) for quality and 24/7 VOIP phone service support via phone, email, and tickets
Pricing
Business Digital Voice (1-6 lines): $35.00 per month/user
Business Digital Voice (6+ lines): Price available upon request
8. eVoice
eVoice is a popular offering for international coverage, especially in the United Kingdom. It offers phone business systems with virtual numbers, toll-free numbers, and local numbers for different regions which can be perfect for businesses with multiple offices or branches.
Key Features:
Call management tools and a responsive virtual receptionist
Outbound calling applications for users on-the-go
Conference calling and voicemail transcription for team organization
Pricing
Pay As You Go (PAYG) for 1 user: £7.50
Startup for 2 users: £14.95
Startup+ for 4 users: £19.95
Scaleup for 6 users: £29.99
9. 8×8
8×8 is claimed to be the best budget buy VOIP for its incredibly low pricing, cheap international calling rates, and crowdsourced customer service. This Voice Over Internet Protocol offers limited mobile access as compared to others but is used by most businesses who try to grow and save without sacrificing quality.
Key Features:
Offers three simple and feature-loaded plans at a low expense with standard VOIP features
Integration with third-party business applications such as Dynamics, Netsuite, Microsoft, Salesforce, Netsuite, etc.
Includes HD video conferencing, team messaging, and screen sharing to keep team members engaged
Pricing
8×8 Express: $12 per user/month
X2: $24 per user/month
X4: $44 per user/month
10. GoToConnect
GoToConnect is a simple and reliable business VOIP phone system that is powered by Jive that delivers enterprise-grade telephone systems and services to businesses and government organizations both small and large.
Key Features:
Do Not Disturb, custom hold music, and advanced ring strategies for calls management
Easy to set up phone systems that come with US-based 24/7 phone, live chat, and email support
Online knowledgebase and e-ticket submission for all service concerns
Pricing
Basic: $24 per user/month
Standard: $29 per user/month
Premium: $39 per user/month