The Increasing Demand for Virtual Assistants in 2021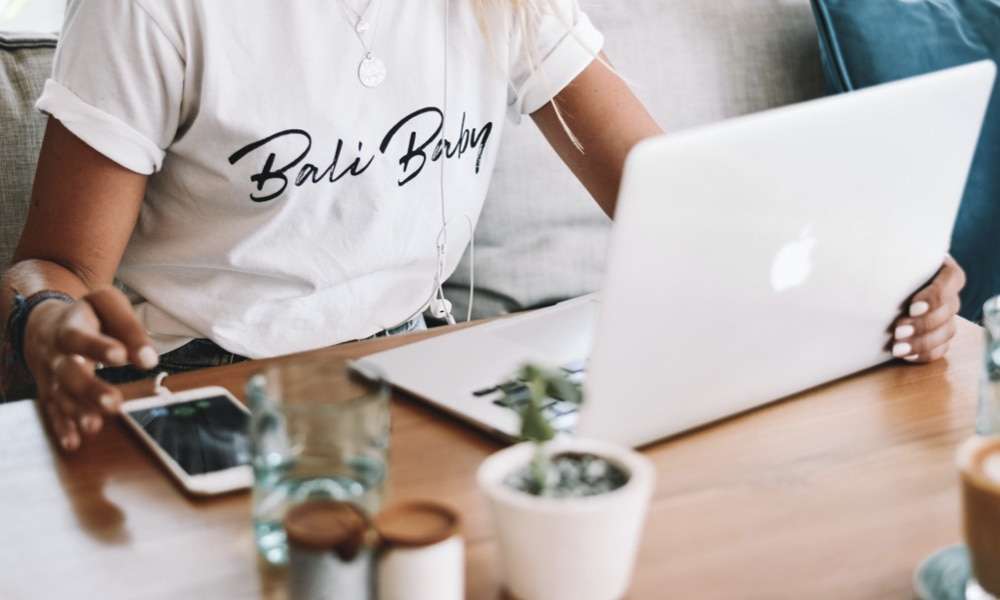 Is there really a demand for Virtual Assistants?
The increase in demand for virtual assistants can be seen from statistics that need VA support like the increase in internet users from July 2020 to July 2021 at 257 million. More and more people do their transactions online due to government-mandated restrictions to go outside and the fear of getting Covid-19 outside of their homes.
Aside from the internet being used a lot to do daily transactions, there are even more people who use Social Media, from July 2020-2021, Social media users grew around 520M. The increase in the number of potential clients online is good news especially if you want to incorporate a digital marketing strategy in your business.
So, is there really a huge demand for Virtual Assistants this 2021? Definitely! If you don't want your business to get left behind in this Digital Age? Having a VA is a great help.
As an entrepreneur, your time is your most valuable asset. You are the brain and the leader of your company. Your main task is to focus on managing your business operations, improving your business model, and creating business strategies that scale your business.
And as you continue to expand, your business burns more and more of your time. You're now required to create invoices to get your employees paid faster, you reconcile your expenses, you plan out your next team outing, and the most time-consuming task of all, you are now required to manage emails.
According to FrontApp.com, the average person "spends 28 percent of their workweek on email, more than 11 hours a week, with the average person sending and receiving 124 work emails every day, or 620 emails every week, we're spending an average of 1.1 minutes on each email." As the business owner, your inbox volume could be 100% higher than the above numbers.
At this point, your time and effort are now divided between clerical and managerial activities. And since time is your most valuable asset, it will be wise to invest in hiring a Virtual Assistant (VA).
What is a VA?
In our e-book edition, the "101 WAYS TO UTILISE YOUR VIRTUAL ASSISTANT," we have defined a VA as someone who has a background in customer support, blogging, email writing, and other similar skills and can provide administrative services to clients.
A VA typically operates from home and heavily relies on the internet to remotely access necessary planning documents like shared files or calendar schedules. A VA is also usually equipped with the latest cloud tools like Software as a Service (SaaS) tools and customer relationship management (CRM) platforms. These types of tools can efficiently perform and carry out various administrative tasks online and in real-time.
Now, imagine how much time, effort, and money you could save if you could delegate all of your administrative and clerical tasks to a professional VA. And if you hire from a reputable cloud-staffing agency, they may also recommend VAs that could assist you in your travel arrangements, appointment scheduling, data entry, and other personal errands.
The Benefits of Hiring a VA
Below you'll discover ways you could delegate your tasks so you may start to focus on optimising and improving your processes for maximum business growth.
Time Management & Administrative Tasks
The most common reason why our clients hire a General VA is to save time, which can be achieved in two ways: Direct time saving and Indirect time-saving.
Direct time-saving – this is an hour-for-hour trade-off. For instance, instead of you spending five hours per month doing a task, a VA will be the one to perform that same exact task on your behalf every month which in turn, gives you five extra hours to perform other important tasks.
Indirect time-saving – this time-saving method is accomplished in a way that you are now taking higher-level types of tasks or the tasks that really matter to scale your business. As your VA starts to handle more administrative tasks, you're now able to spend most of your time and effort in managing your business operations, improving your business model, and creating business strategies.
Financial Tasks
A VA can manage and close your books at the end of each month, making your business government and tax-compliant.
VAs with a bookkeeping specialty can perform client invoicing, basic bank reconciliation, filing invoices from your inbox, performing credit checks, basic payroll management, and more.
All you have to do to avoid any error-ridden profit and loss statements is to provide your VA with the proper tax process and training.
Staff or Team Management Tasks
There is no doubt that managing an office staff or team is very time-consuming and costly for your business. This is a common problem faced by every business, regardless of type, size, market, or industry.
With the help of a VA, you can outsource some low to mid-level management tasks so you have more time to focus on high-level ones.
Here are some management tasks you can delegate to a VA:
Following up on team deliverables
Conducting team work-in-progress (WIP) meetings
Creating and managing task templates
Organising staff outings
Updating role descriptions
Organising staff training and upskilling
Tracking team Key Performance Indicators (KPIs)
Quality-checking output and performance
Managing and updating process manuals
Seeking feedback on management performance
Client Relationship Management Tasks
Maintaining good customer relationships is possible through CRM tools. With these tools, it's easier to build stronger client relationships, which makes conducting business with your customers smoother.
Therefore, finding a trustworthy VA with the necessary skills and knowledge of CRM tools is critical if you want your CRM tasks to perform accordingly.
VAs from the Philippines are highly skilled in CRM tasks. Being one of the best countries of choice when it comes to Business Process Outsourcing (BPO), the Philippines has VAs that have acquired extensive knowledge of the best CRM platforms, such as ZenDesk, Zoho, and Hubspot, through experience.
Social Media & Digital Marketing Tasks
The digital age has made everyone and everything more connected than ever. With all of these technological innovations, from smartphones, computers, and other devices, clients and customers now have the world at their fingertips.
Due to this constant shift in how information is being accessed and transferred, digital marketing through social media is the best way to stay relevant and remain competitive in all of your marketing campaigns.
Outsourcing your digital marketing tasks to a VA will eventually pay off in both short and long-term marketing campaigns. A VA's main tasks include the following:
Content marketing support
Social media support
Search marketing support
Email marketing support
Marketing funnels
Updating your site's landing page
Updating website content
Monitoring google ads or Facebook campaigns
Interactive video scriptwriting and creation
Competitor tracking and research
Sales Support Tasks
Sales are not just about selling and earning money. It's more about providing the best shopping experience, making every transaction enjoyable, smooth, and memorable for everyone.
This, if done properly, will create trust and convert customers into regular customers or even brand ambassadors.
Having sales support or a sales representative can make all the difference. A well-trained sales support can handle email concerns, respond to live chat queries and answer phone calls on your behalf. You may even provide templates for your VA to use when posting on your social media accounts.
My Cloud Crew is your best option if you're looking for an efficient and effective sales support representative. We have developed bite-sized support crew plans, which means, there is no required number of full-time agents for you to hire. This gives you the option to pick whichever support plan works best for your business. Our sales support representatives can provide full-time support from 9 am to 5 pm, Monday to Friday.
Human Capital Support Tasks
As your business grows, so does your responsibility for your employees. Having a VA to assist in HR tasks ensures that you comply with all legal requirements like compensation and benefits.
With the use of the Human Resource Information System (HRIS) platforms like Bamboo HR, maintaining and updating employment records are now simpler than ever. A VA can perform all of these basic employment record tasks in just two to five hours per month.
Other HR functions that a VA can perform include:
Placing job ads on online recruitment boards
Screening CV's from applicants
Keeping abreast with employment law changes
Conducting initial interviews
Updating employment agreements
Preparing and organising performance reviews
Making announcements on your behalf
Tracking and calculating hours
Personal Tasks
With VAs versatility and flexibility at work, they make a perfect candidate to perform your personal tasks.
Here in My Cloud Crew, all of our VAs undergo the required screening before and during our recruitment process. We know how important trust is, so we only hire VAs who are trustworthy.
Here are some ways a dependable VA can manage some areas of your personal life:
Planning holiday trips
Managing personal social media channels
Researching and purchasing gifts
Paying bills
Managing investment properties
Managing Airbnb bookings
Researching online training and upskilling programs
Remotely monitoring your home
By outsourcing your daily back-office tasks, you'll save money, avoid stress, and spend your time and energy on things you enjoy the most in this new decade and beyond.