What are the Twelve Main Facets of Digital Marketing?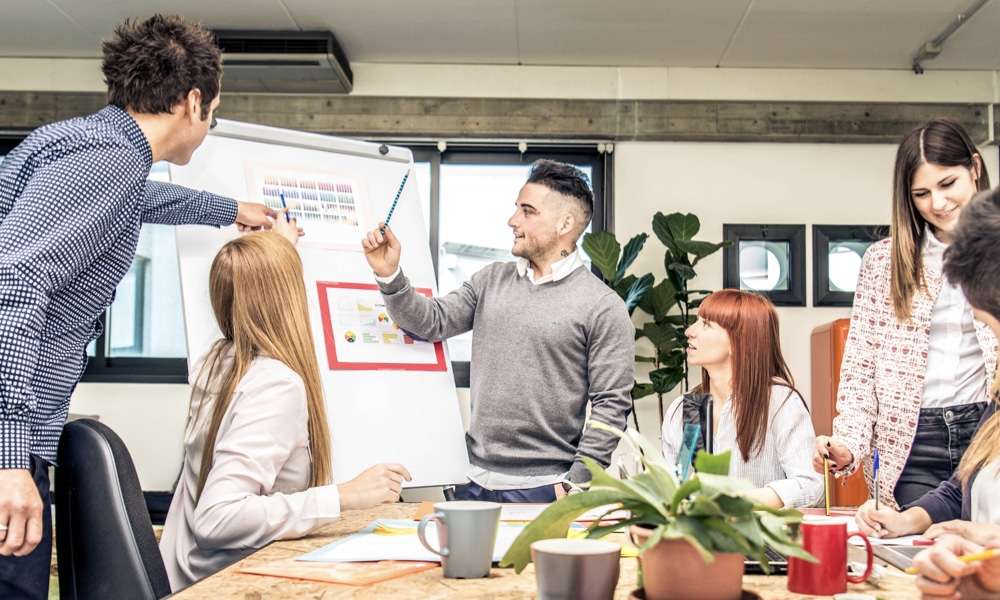 "The aim of marketing is to know and understand the customer so well the product or service fits him and sells itself."
— Peter Drucker
Marketing continuously connects with audiences at the appropriate time and in the proper location. Digital marketing, also known as digital media marketing, is a type of advertising that allows companies and goods to be promoted through digital channels such as:
Social media
Search Engines
Internet sites
It differs from traditional marketing because it promotes companies, products, or services online using one or more kinds of electronic media. It is a multi-pronged strategy that aims to find, engage, and create relationships with your customers or target audience online. Different marketing methods are used in digital marketing to raise brand exposure, increase traffic, and convert leads into loyal consumers. Understanding how digital marketing works is critical for company owners who want to make better decisions about their digital marketing strategies.
We now live in a digital age. Every business currently operates online. As a result, Digital Marketing is required. You may reach a large audience through digital marketing in a cost-efficient and successful manner. Its impact is to aid in identifying new digital marketing trends, evaluate new technologies, and maintain the brand's position at the forefront of industry changes, particularly in digital marketing.
It is crucial these days since, at this age, everything is done online, and as a result, people choose to advertise businesses online internationally rather than only in a particular location. The more prominent you are on the internet, the more likely you are to attract your target audience to your business.
Let us have a look at the twelve mains facets of digital marketing:
1. Digital business analytics
Digital Analytics is crucial to digital marketing, and without it, there would be no digital marketing. This metric tracks the efforts across all digital marketing channels, including strategies, content, e-books, call-to-actions, ads, remarketing, keywords, posts, email campaigns, designs, on-page, off-page, and more.
You will not be able to assess the development of your client's business for the work you've done without digital analytics, and you cannot just begin a digital marketing campaign and expect it to be successful. Furthermore, to distinguish out in this competitive industry, real-time tracking is a requirement.
2. Mobile development
Mobile development is significant in digital marketing for its capacity is to help a business with search engine optimization. It is a multichannel digital marketing approach aiming at reaching a target audience via websites, email, SMS and MMS, social media, and applications on their smartphones, tablets, and/or other mobile devices.
The way consumers interact with brands is being disrupted by mobile development. Everything that a desktop computer can perform is now possible on a mobile device. Everything is available through a small mobile device, from opening an email to accessing your website to reading your content.
3. Content creation/management (CMS)
The contribution of information to content creation, particularly in digital marketing and media, for a specific audience in certain situations aids in determining which areas to enhance.
The act of developing subject ideas that appeal to your audience and then developing written or graphic content around those themes is known as content creation. It's all about making your knowledge and expertise clear to anybody who reads your product, service, or the business you are getting into.
Content creation may also be defined as the process of finding a new topic to write about, deciding on the format you want it to take, sketching out your tactics, and then creating it. This can assist you in achieving specific business objectives, such as attracting online traffic and new clients or your target audience.
4. Consumer/behavioral analytics
Companies may use digital marketing tools to learn what their customers are doing on various websites, why, and how this behavior may be translated into digital marketing efforts. Businesses may discover areas of success or potential by segmenting consumers by age, geography, purchase type, transaction frequency, and more.
These data elements will aid businesses in developing virtual behavioral patterns for their targeted customers in the future, allowing them to be more precise.
This lays the groundwork for understanding consumer purchasing patterns and how these patterns, such as a consumer's purchase. It can reveal the customer's most important values, preferences, requirements, and expectations, among other things. You may customize your product to meet the needs of your customers.
It aids in the measurement of KPIs (key performance indicators) such as customer happiness and loyalty. If any of these falls short of the target, it's a signal to make changes. Moreover, it will assist marketers in evaluating customer behavior to improve their marketing tactics.
5. Digital project management
Digital project management frequently brings together a company's online resources to generate successful marketing campaigns or promotions, such as business model transformation.
Business model transformation is when businesses wish to change their whole business strategy they embark on a larger initiative. This may need new value creation for the company through large-scale projects involving numerous stakeholders and market segments, such as asset sharing or a more personalized product or service.
This facet assists both the customer and the production team or business, ensuring they have all they require to execute what they want to market. It manages a marketing department as a whole, from developing the most effective digital marketing plans to ensuring top-notch teams implement them.
6. Web/traffic analytics
This feature aids in determining traffic and popularity patterns, which is beneficial in market research. Its primary objective is to assist those interested in using tools and analytics to see how their website is being used. User behavior, conversion rates, and the behaviors and activities that occur while the user is on the site are all part of this insight, such as customer loyalty and brand searches.
Customer loyalty is the length of time a company maintains paying consumers. This offers you information on whether or not your customers are satisfied and whether or not your product or service is meeting their demands. As for brand searches, it is where you'll see keywords that involve your brand name or a variant of it. It allows you to search for branded phrases and may assist you in determining what is and is not practical within the business's marketing efforts.
Web analytics provides the developer with the opportunity to be in line with every potential customer of their product or service. This allows the website designer to make changes as needed to make the webpage more user-friendly.
7. Content strategy
Your digital marketing activities are intertwined with content strategy. It aids in identifying your company's goals and creating a clear vision for its target audience. The goal of a content marketing strategy is to create and deploy a competitive content marketing campaign. This project serves as a road map for all of the unique materials you want to grow your business. This content consists of both textual and visual resources.
Using Instagram as part of a content strategy to share videos and images about the business you're selling is a great example. This attracts an audience's curiosity about the brand and makes them want to learn more about it. By generating high-quality material, you can attract visitors, readers, and future customers with your content strategy.
Any digital marketing campaign will be less likely to succeed if it has a solid content strategy. Content is a crucial aspect to have, and good content should be valued regardless of the media.
8. E-commerce analytics
E-commerce marketing may help you advertise your whole online business or individual goods to increase sales. E-commerce is the practice of conducting business via the internet, whereas digital marketing is disseminating information over the internet. Digital marketing is frequently the cause, while e-commerce transactions result in extraordinary cooperation.
Customer lifetime value is an excellent example. A customer does not purchase a single product or service alone. The importance of lifetime customer value is all about KPI, and it's an essential factor to track while marketing a service. It enables you to discover information about your consumers or the average customer buys and values from the goods you are marketing.
Digital marketing must be planned in order to be effective. To reach most audiences, you'll need a well-defined mix of content, social media, email, and search. Customize which regions you utilize to reach your audience based on the e-commerce, market, and buyer.
9. Content management
The process of collecting, delivering, retrieving, governing, and managing information in any format is known as content management. It's the very foundation of digital marketing. You won't get far without carefully crafted content that answers the needs of your target audience. The act of collecting and combining these bits of information such as text, images, and tagging schemes such as XML, HTML, and so on is in the most effective way and storing them just once in a repository, known as a content management system.
The collected material may then be recycled for multichannel publishing and utilized for a variety of publications. It also has different methods and aims to depend on the company's mission and governance structure. Content management is used by news companies, e-commerce websites, and educational institutions, although in various ways.
10. Social media management
The fundamentals of business marketing have evolved in recent years, and a brand's or company's digital presence has become increasingly important. Digital marketing has even grown more significant and beneficial than traditional marketing in some situations.
This facet promotes a company or its products and services by increasing traffic and attracting a specific audience. The practice of scheduling, publishing, analyzing, and reporting for your social media pages is referred to as social media management. It may be an orderly procedure or a sham, depending on the number of accounts, pages, posts, and customers you handle.
This action might be as easy as repeating a word or slogan throughout all of your posts or videos or pointing your audience to your website or product. You'll be able to arrange your goals and communicate them to your audience from there. The most crucial part is that you must understand your target audience. After you've determined who your target audience is, try to figure out how they use social media, and the rest will set sail smoothly.
11. Creative direction
This aids in the creation and maintenance of a company's product and branding vision. Digital marketing seeks to offer a company's goods or services most appealingly and distinctively possible, and it necessitates much innovation on the part of the marketing team. Creative direction aids in defining what a brand's creative vision is, advertising these campaigns, and marketing the message they want their audience to know and receive.
12. Mobile design
This strategy aims to contact a target audience using mobile devices such as smartphones, tablets, and other mobile devices. It aids in the optimization of the company's set of services. When it comes to mobile design, there are several techniques for achieving optimum exposure. Some would market the app or even pay for people to use it. Before diving into the realm of elevated advertising, there are a few procedures to take that go hand in hand with setting it all up.
Since it is not always enough to produce and market a product, mobile design requires a successful strategy that must be adopted after a thorough analysis of a target audience. Pond's interactive ad allowed customers to enjoy a unique and creative customer engagement in order to buy the brand's new product. They chose to reach out to customers where they already spent their time with their devices. Pond's customized their commercial by using multiple filters through the use of a phone camera.
If you want to create a profitable and helpful website or app for the content of your mobile design, you'll need to create a well-written mobile marketing strategy and marketing solutions ahead of time.
People spend much time on their devices; as a result, businesses can no longer afford to be left behind, and they are always on the hunt for new and improved ways to target and reach out to their customers. Digital marketing has enabled businesses to enhance their operations by allowing their products and services to reach a large online audience, allowing them to expand their client base and, as a result, their profitability and growth.
Furthermore, to make this a reality, these components stated are one of which, when employed in the correct quantity based on what it needs to improve on, absolutely work in favour of such businesses. Digital marketing is a rapidly expanding industry that is entirely based on rapidly changing technology, remains relevant no matter what, and strives to provide companies with futuristic solutions to help them perform better.