The 5 Strategic Benefits of a Social Media Marketer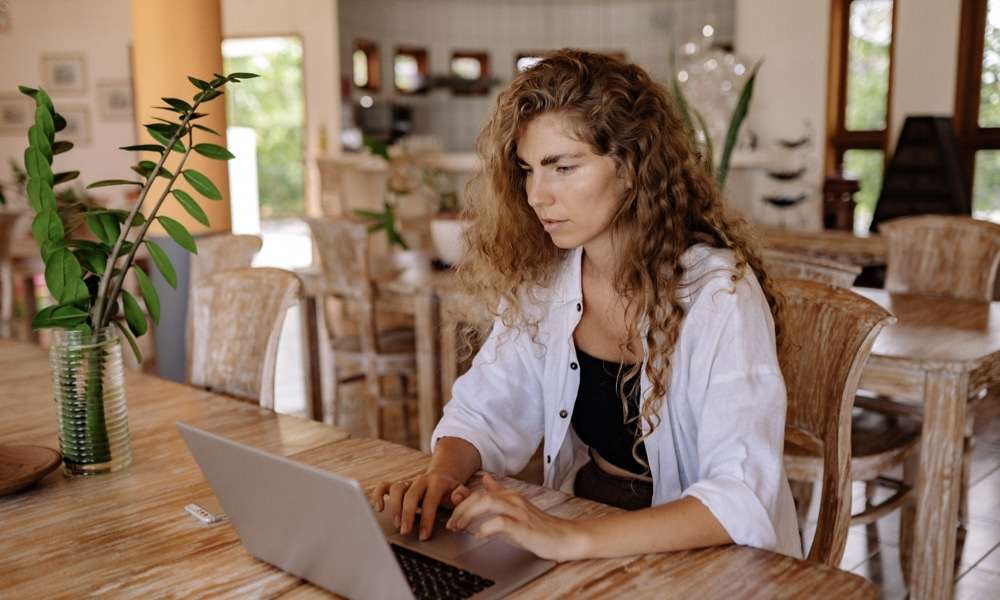 "Getting the Like is easy. It's a light action. Anything else requires trust."
— Jon Loomer
Social media coordination isn't just about posting the occasional update on your Facebook business page. It shouldn't be a role that you hire as an afterthought, either. ("We have a Twitter account. Can we get the intern to tweet updates during her lunch break?") It's not a periodic one-off investment or a role that's carried out in isolation inside your company. What it is, is a complex and critical role that should be embedded into the daily operations of your marketing team.
Competition for attention online is fierce. Worldometers calculates that there are over two million blog posts published daily. Over two billion Google searches are done every day. If you're churning out content that is average at best, you will be crushed in the stampede.
Social media is about people and conversations — building a community, and generating leads and revenue from those relationships. In the age of the "infinite scroll," when information is at the edge of our fingertips, customers are now jumping on social media to have a direct dialogue with brands. With a few quick taps on their devices, customers can make their pleasure or displeasure known. A glowing customer review can translate into twenty new leads. A disgruntled customer can fire off an angry tweet within seconds. You need to be there to capture these real-time interactions. Your brand reputation and sales depend on it!
As a business owner, this is a tough juggling act. You can't be glued to your phone the entire day, keeping an eye on your social media accounts and constantly being interrupted by push notifications.
Thankfully, there are people who can do this for you — and do it very well.
Meet the social media marketer. They work under the direction of a social media manager or head of digital. Put simply, a social media manager strategises, and a social media marketer executes.
Here's how they do it.
1. They make a plan
Your social media manager creates a social media strategy — a summary of everything your business plans to do and hopes to achieve on social media. Your social media marketer executes this strategy through a social media plan. Put another way: a strategy is where you're going. A plan is how you'll get there.
Your social media marketer builds your social media content calendar. She'll stick each content piece strategically in each social media channel. "This goes here, this goes there, that would look pretty if we fluff it up a bit and add some colour and stick it there." She oversees creative elements like your cover photos and profile pictures. She designs templates to keep your content faithful to your brand guidelines.
In a nutshell, your social media marketer will:
Create a content calendar based on your social media strategy
Make sure that all your social media platforms are on-brand
2. They help you create winning content
Not surprisingly, business owners often scrimp on content creation. They pay a writer with no experience $25 to write a blog post. When it comes to content — as it is with everything else in life — you get what you pay for. If your content is unoriginal or doesn't resonate with your readers, they simply won't consume or retain what you're saying.
But here's the good news. Because many entrepreneurs have the wrong mindset about content creation, they're turning off their audience and driving potential customers away — which pushes your content to the top of the pile. Entrepreneurs who understand this do not take any shortcuts — they have a gifted blog writer in their marketing team.
A good social media marketer understands that good content is empathetic. It's not about you or your business — it's about them and their needs and their desires. Good content is also actionable and has a clear purpose. What do you want your audience to do when they consume your content? If you have no idea, your customers won't, either. Your social media marketer will help you keep your content sharp, clickable, and actionable.
3. They publish content
Your social media marketer schedules your content for publishing from one integrated solution like Buffer or Hootsuite. She knows the best times to post on each platform based on aggregated data.
She knows it's crucial to get organic engagement within the first few hours of publishing content so that the social media algorithm will show your content to more people. A study from Edgerank Checker found that between February 2012 and March 2014, organic reach for the average Facebook page dropped from 16% to 6.5%. Your social media marketer needs to work harder and smarter to reach a bigger chunk of your audience.
4. They engage with your community
Consider this: after a Google search, social media is often the next place potential customers and investors look before deciding to work with you. Your social media marketer is your 'voice' on social media. What she says online directly reflects on the hard work of the other people in your company, so she is expected to exercise tact and professionalism, even in Twitter's casual environment. If she has a "customer first" mindset, your business will absolutely thrive.
Your social media marketer joins relevant online conversations on behalf of your business. She keeps an eye on the conversations about your brand. She moderates posts and responds to messages and comments — and if she does it well, she will turn these people into advocates of your brand. This makes her the best person to identify threats and opportunities in user-generated content.
In a nutshell, your social media marketer will:
Respond to messages and comments on social media
Monitor the online conversations about your brand
Provide support to existing and potential customers
5. They track analytics
Is your content working? Your social media marketer can prove it. Hard data from analytics tools will clearly show what your audience cares about. Armed with this data, you can make intelligent decisions about which strategies to pour your resources into.
Your social media marketer will collect success metrics like engagement, reach, and conversion of visitors. She delivers regular reports, so your social media manager can analyse the outcome of your campaigns and suggest a new course of action if needed.
Unless you're a Fortune 500 company, you don't need to hire someone full-time or in-house for a social media marketer's role. This is the beauty of our fractional staff-leasing model. You can have a permanent staff member, from within an external agency like My Cloud Crew, working on your digital strategy from inside your business — for only the amount of time you actually need. In a nutshell, your social media marketer will:
Track success metrics
Deliver regular reports to your social media manager
Effective social media marketer do not just happen.
At My Cloud Crew, our social media marketers live and breathe digital. Marketing "best practices" change constantly, so we're always monitoring trends in marketing strategy, design, tools, and applications. When we're not grinding away on our clients' social media campaigns, we're being trained on DMHQ and Udemy. We have our own digital-friendly culture that is refreshingly separate from our clients' internal systems. This translates into powerful ideas and content that rise above the tide.