How to Hire an Accountant Online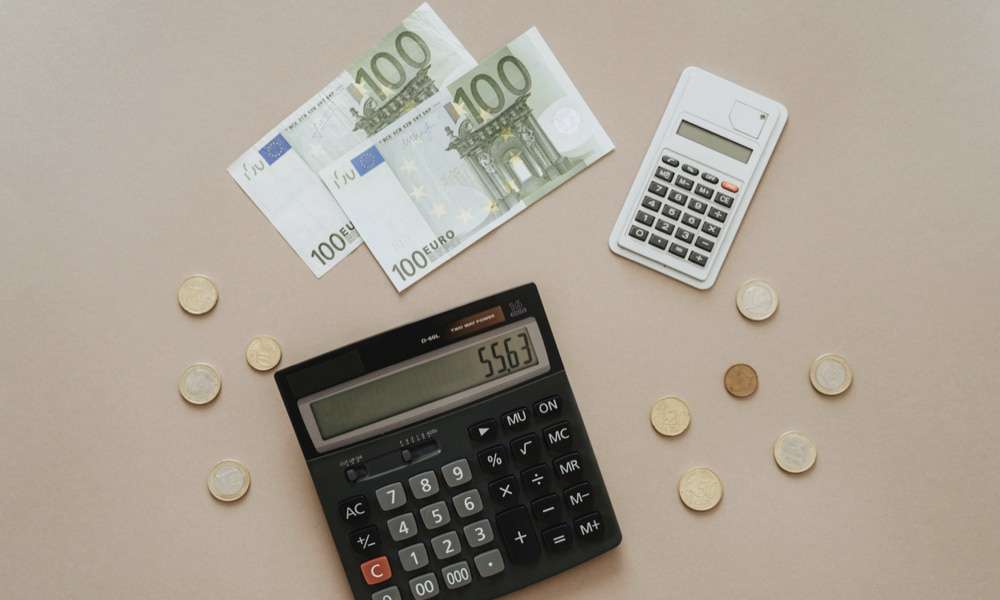 Outsourcing online accounting service is an essential method for businesses to acquire certain financial services such as bookkeeping, payroll processing, accounting and more from an external organisation–usually overseas. This process increases growth opportunities and profit margins at the same time, a business' turnaround times.
According to Forbes.com, Outsourcing is when a firm engages with an external organisation to do particular jobs or render services. Offshoring intends a business to get its work conducted in another country, customarily favouring cost savings. Numerous firms may be regarding one or both—or a blend of the two, known as offshore outsourcing—to help stay competitive, especially globally.
Hiring an Online Accounting Service. Outsourcing to the right partner should be thoroughly considered to lessen possible impediments. Here are things to consider when verifying the credibility of an outsourcing agency:
Industry Experience and Certified Staff. Make sure you are hiring an accounting and payroll agency with expertise and specialised knowledge of your industry. Skilful Finance professionals must have extensive knowledge in the field since the expert team's professional support will be of immense value and help. (Financegab, 2019) The agency should provide businesses with better insight regarding business strategies, efficient methodologies for bookkeeping and accounting, and steps to improve productivity. Here are a few of the several Top-Tier Accounting Certifications that a business owner should be familiar with when hiring accountants:
· Certified Public Accountant (CPA) – Certification. This Title is designated by AICPA (American Institute of Certified Public Accountants), enforcing professional standards in the industry; thus, an individual is expected to pass the Uniform CPA Examination and should be able to comply with the requirements on both academic and experiential. For other countries, there is an equivalent CPA designation by Chartered Accountant (CA) — an international accounting designation given to accounting professionals in several countries worldwide (Dumont, M. 2020). This certification requires Finance, Accounting, or Business Administration Bachelor's degree, at least two years of public accounting experience and passing the certification exams that vary by state. Professional development is required from CPAs by completing at least a specific number of continuing education hours annually to keep the CPA license.
· Certified Management Accountant (CMA) – Certification. This certification centres on strategic management and financial accounting, which are qualified roles for being a chief financial officer or a financial roller. A certification designated by IMA (Institute of Management Accountants) focuses more on the management skills useful for strategic business decisions based on financial data. To earn this certification, individuals must have a financial-related bachelor's degree or another relevant professional certification and two years of continuous work experience in a related field. On top of passing the rigorous examination requiring almost 300 hours of preparation.
Cloud or Web-Based Service Architecture. Find an agency that can provide you with immediate access to your own financial data anytime, anywhere using any devices. Make sure they master any cloud or web-based accounting application to serve the business well; below is a list of Cloud-based Accounting software ideal for small businesses:
· Xero – SaaS Accounting Software One of the most vital online business platforms, especially for small business operators. It is a well-developed software that gives dependable and extensive accounting features such as managing invoices, maximise use for bank reconciliation, purchasing, inventory and more. Access this extensive guide by Capterra to know more about Xero Accounting Software.
· QuickBooks Online Accounting Application Cloud-based software also designed for small businesses that allow admin to work more effectively, manage inventory, generate reports and payroll. It has an advanced inventory control and advanced pricing system that enables users to track, customise and automate. The SaaS Accounting software's reporting system comes with pre-filled data of the company reducing manual data input errors. A comprehensive review by PCMag is available here:
· Freshbooks Online Accounting Software It offers a cloud-based accounting solution that continues to enable businesses to keep track of their finances. This software includes generating reports, automating daily expense, invoicing, payments, and time-tracking. This was designed by McDerment exclusively for growing service-based business owners and finance-freelancers. –check out this 2020 review for more details.
Metrics for Quality Assurance. You are hiring a third party accounting outsourcing agency because they offer core functions that you lack. Ensure that you are aware of the outsourcing company's Key Performance Indicators to guarantee their product and services' efficiency and effectiveness. Here are several KPIs you should be aware of, according to Enochson:
· Customer KPI
1) Number of Customers Retained
2) Percentage of Market Share
3) Net Promoter Score
4) Average Ticket/Support Resolution Time
· Operational KPI
1) Order Fulfillment Time
2) Time to Market
3) Employee Satisfaction Rating
4) Employee Churn Rate
· Financial KPIs (expected from Accountants/Bookkeepers to hire)
1) Growth in Revenue
2) Net Profit Margin
3) Gross Profit Margin
4) Operational Cash Flow
5) Current Accounts Receivables
6) Inventory Turnover
Trustworthiness. The outsourced firm must be dependable as they will be acquainted with your business' financial status, business strategies, plans ahead, and new ventures. The outsourcing company is expected to handle data with utmost secrecy and confidentiality; thus, contracts and agreements should also cover this aspect.
Ask For References And Work Samples. Businesses may check the reviews and recommendations of other businesses who availed their services; thus, you can verify the outsourcing agency's credibility from their previous customers. Though several business websites give reviews to finance professionals, LinkedIn is considered one of the most credible content-source platforms; reviews are given to individuals by professionals and official business pages. Nowadays, B2B marketing and lead generation are evident in this platform, resulting in 98% of marketers using LinkedIn for content marketing.
Offers Extra Help. Their service should not limit their support only to the task assigned by the business. Having the capability to lend an extra hand with the CFO services, bookkeeping, VAT returns filing, etc., should make them understand that its growth depends on the client's growth too. Henceforth, they must ensure the development of the business organisation.
Assess Financial Stability. In building relationships like this, it is essential to be knowledgeable about the outsourcing company's stability. Performance analysis can be conducted through benchmarking internal enforcements with that of ideal company services. Research conducted by Wall, A. and Mckittrick A. on "Performance Measurement in the Outsourcing Decision." can be used as a guide for this particular intent. Implementing a strong outsourcing strategy involves a 4-step procedure, starting from (1) Processing Importance analysis, (2) capability analysis, (3) Select sourcing strategy, (4) Implementing and managing outsourcing arrangement. This Research process may be tedious, but conducting a thorough background check and analysis would result in a clearer understanding of your business' potential with the outsourcing company. It is important to know what attributes to scan for when employing a third-party service provider to ensure that the business is spending its money wisely and are partnered with the right agency.
One of the most significant perks of hiring an accountant is getting advice on planning for the future. As a business owner, you are frequently perplexed with the daily operations of your business. Nevertheless, an accountant can accurately look at the bigger picture to uncover reliable approaches to support your business's longevity. From the famous words of John Heywood, "Many hands make light work," hiring an accountant who has the prowess to guide you throughout the process will set you up for continuing progress.