How To Conduct a Virtual Interview and Assess a Candidate Effectively – 6 Smart Tactics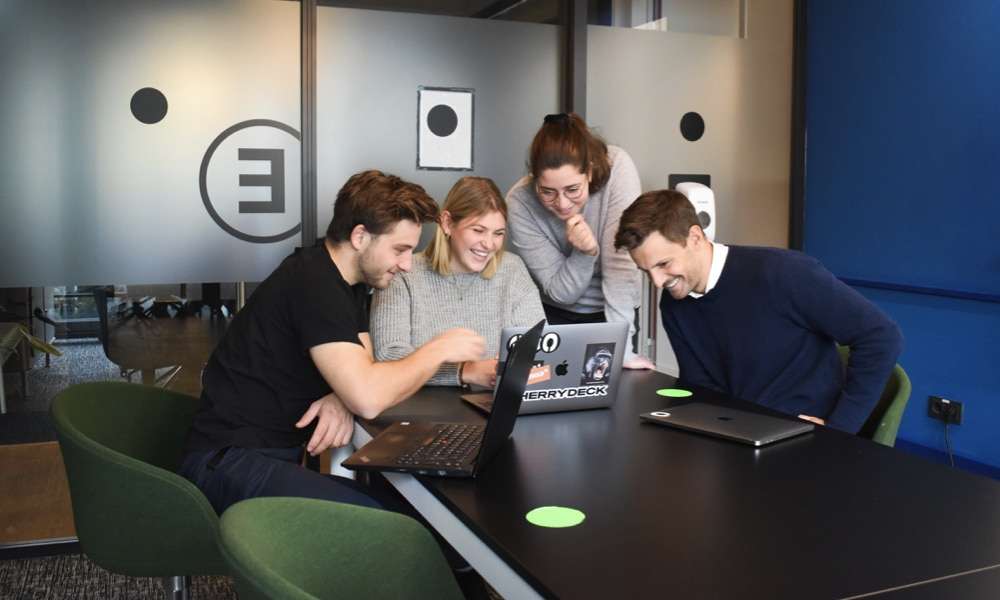 The virtual interview comes after the online resumes have been filtered and a select number of candidates have passed the initial vetting process. Since in-person interviews these days are discouraged so as to mitigate potential health risks in the workplace, how do you make the most out of a limited digital interface? How do you assess strangers virtually and decide if they're a good fit?
What The Experts Say
Virtual work is here to stay. The post-covid 2020 report from Gartner suggests that as businesses begin to reopen and restart the hiring process, they must prioritise digital competence and fluency to support the work-from-home model. This means fine-tuning the talent acquisition strategy around online processes and that includes the virtual interview and assessment of the candidate.
Here are 6 smart tactics to make the virtual interview work for you and the candidate
1. Get the Job Description right first!
Have you ever heard someone say "right person, wrong job"? Have you ever hired someone only to realise what the actual job description of the role was prior to hiring them? Do not make that mistake. It will almost always lead to firing someone due to a lack of foresight and planning on your part.
2. Nail the Prep
There are still in-person interview rules that apply in the virtual setting for example – budget the time (1 hour max) and prepare questions in advance. In a virtual interview, you need to do technical checks ahead of time i.e. audio and camera app settings and internet connections. Here's a quick checklist to nail the virtual interview prep and impress candidates —
Pick a quiet, clean and well-lit space

Inspect your tech – video call app, mic and camera settings

Perform a test call

Check for sound quality. Make sure your voice is loud and clear and there are no background noises

Check for video quality. Ideally the camera lens should be at eye-level to simulate an actual face-to-face interaction

Have your questions written down on a sheet so you can make note of each candidate's answers next to each other to compare later
3. Lead the Introduction
Set the pace for a productive interview by leading the introduction with your answers to the following — who you are, what you do, and why you do it. Then ask the candidate the same questions.
Pay close attention to the response to "why" they do what they do. It speaks to their values and motivation and lets you know from the get-go if you can trust this candidate or not.
4. Talk about the problems you are looking to solve with this hire
Ask the candidate for their process or approach in solving X.
For example – "We haven't quite figured out how to get more traffic to our site. Take me through your step-by-step process for solving this problem for us."
Look for clarity and confidence in their response to give you an idea on how they will perform on the job.
5. Assess for culture fit
Asking a lame question like "what's your weakness" – is like setting up the candidate to lie. It's disingenuous and not very helpful when figuring out how they will fit in your culture.
Ask them WOW questions instead. WOW is short for "Ways of Working" for example – How do you initiate a good working collaboration with new teammates? Talk about your experience with team conflict and how you solved it.
6. Get them excited to work for you
If you like what you're seeing and hearing from the candidate, talk about how they can be part of an amazing future with your company. Sell them on your ambition to get them inspired to work for you.
Final Thoughts
End the interview by letting the candidate know how well they did, what they can look forward to, and what the next steps are in the hiring process. If it doesn't end with a hire, that's ok. What's important is they had a meaningful encounter with your business that could help them with their next job interview.
Trained, Certified, and Ready for Interview
Our talent acquisition model at MyCloudCrew has removed the mystery and uncertainty from the hiring process so you don't waste time interviewing the wrong hire. We have not only pre-vetted candidates, but pre-hired crew that already work for us and are ready to be leased by you, to make sure that you will only interview the best in the market. Your job as the interviewer is to simply have a productive and revealing conversation with candidates. And then make a timely decision before they're snatched up by another business. Explore MyCloudCrew today and start building your virtual team of certified professionals.
Swipe This Cheat Sheet!