B2C Marketing Funnel for Sales Lead Generation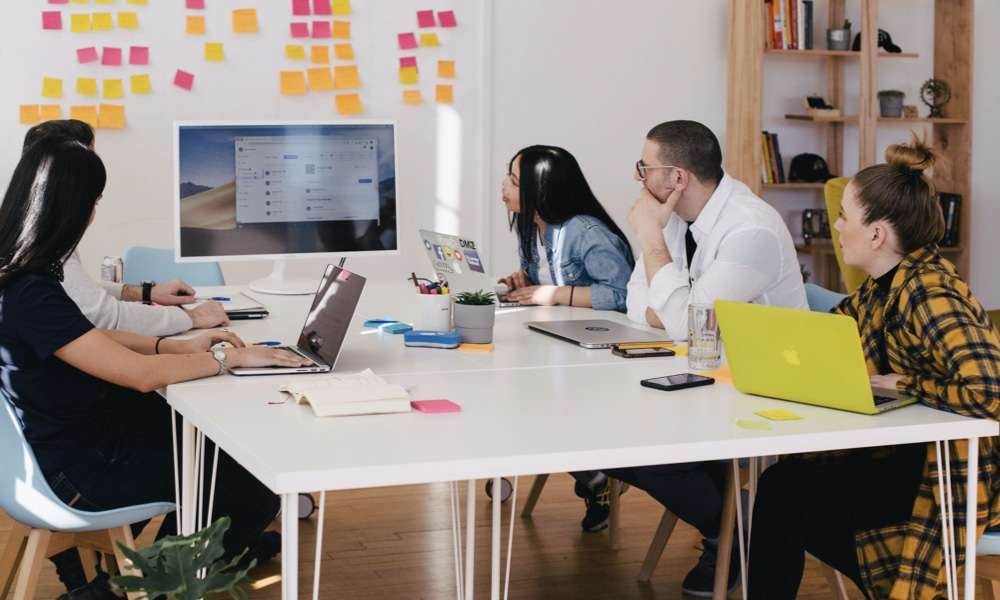 The lead generation process starts by finding out where your target market "lives" on the web.
— Wayne Davis
A B2C marketing funnel is a system that offers the most appropriate solution at each stage of the client journey.
A marketing funnel is what leads clients through the whole process from finding a brand to purchasing their items regularly.
The ultimate objective is to develop a fully automated system.
The better it maintains track of client data and the more automated it is, the better it will be at generating outcomes.
Essentially, you'll need a system that: Introduces you to new consumers in the long run, while the process of converting an anonymous internet visitor into a sales opportunity is known as lead generation. Leads are essential for determining the window of opportunity for sales.
The creation of a marketing funnel aids in the organization and selection of priorities.
These pointers assist in the implementation of a marketing plan. You will have the finest possibilities to expand your business if you have a marketing funnel. A funnel is commonly used to define and explain the sales and lead-generating process.
The method, similar to that of a real funnel, entails sorting through a large number of names and prospects first, determining which of these names are suitable for deal generation, and then converting these leads into clients at the other end.
As it follows an ideal team structure, here are the steps to consider in terms of the marketing funnel:
1. Monitoring
When a consumer visits your website, it's critical to know who they are. You should keep an eye on your customer's behaviour report to see how they interact with your website.
You'll be better equipped to develop a marketing plan that taps into the buying patterns of your target client and produces more sales if you examine their buying habits. Consumer behaviour research is essential because it allows marketers to better understand what factors affect customers' purchasing decisions.
Consumer tastes may shift fast, particularly as consumers become more aware of current events and pay attention to social media influencers. You should be interested in learning where your consumers are heading and what makes your product relevant and appealing.
2. Content
It is critical to post material to the target audience if you want to attract a sales audience. To impact your audience, you need the proper platform with the relevant material connected to your business in the form of videos, infographics, blogs, and so on.
It's all about getting your useful material in front of the right eyes at the right moment via the appropriate channel when it comes to content promotion. If the advertised material is useful, instructive, or instructional, you can be confident that it will generate social media interaction.
And, since you're tracking the results of your continuing content marketing efforts, assessing the flaws and areas for improvement may help you enhance your results over time.
3. Attract
Create an eye-catching landing page that encourages visitors to take the next step.
Direct traffic, search engines, and site referrals were the three most common online lead generating sources in 2014, accounting for 93 percent of leads.
The first impression potential consumers will receive of your company will be your sales funnel landing page.
As a result, take your time to make sure it appears fantastic. A good landing page will also entice visitors to join your mailing list in exchange for an incentive. This provides you with vital contact information, which will serve as your initial point of contact.
4. Information
You may create a marketing campaign to educate your audience about your sales effort or the product you are promoting in the market.
The majority of customers are decision-makers who want to know how the accumulation of data will help them as well as the company's bottom line. In order to articulate it, one's pitch must be successful.
It may be difficult to capture anyone's attention, especially the target market or customers, if one cannot or if one's thoughts are too abstract.
Information is critical for a company's existence if it aids in decision-making. If the information is predictive, it is the greatest option since it allows company executives to take remedial action before an incident occurs.
5. Promote
When a consumer makes a purchase on your website, consider engaging with them on social media so you can re-target them for your next sales campaign.
Increased consumer traffic is also aided by promotion. The more you market your brand, the more people will be aware of you and your firm, and the more interested they will be in your items. Businesses must utilize the appropriate media instrument to reach out to their customers.
Any effective sales cycle begins with the generation of leads. You'll never be able to reach sales and generate excellent revenues if you don't have quality leads in your pipeline.
Lead generation may potentially work for any company as lead generation is expected to rise in the future, particularly for service-oriented organizations, according to trends.
Consumers will have a better experience with b2c marketing funnels, and marketers will find it easier to follow. These methods help their clients see each stage of the decision cycle and plan the actions they wish to take at each one.
A marketing funnel applies to almost every interaction with customers. If you're looking for online orders, bringing people to your physical and mortar store, or collecting affiliate clicks, you'll need a marketing funnel. A funnel is a useful tool for making any stage of communication with a client crystal clear.