The Essential Content Marketing Toolbox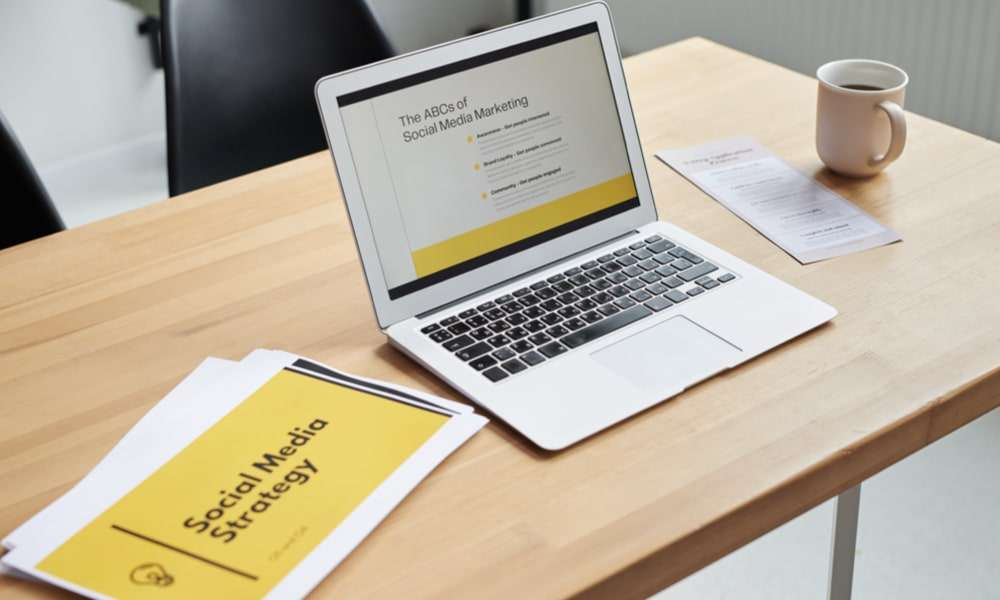 "I think the hardest part for any startup is to rein in the desire to 'throw shit against the wall and see what sticks' versus being more strategic in their focus and truly iterating. A content-first approach is a lower-cost, lower-risk way of achieving the same."
— Stephanie Hay
Want to start doing content marketing for your business but don't know where to start? What about start getting your content marketing toolbox ready first, the tools in our list can help you build your content in no time!
We've compiled a list of the essential tools that every content marketer needs, along with some suggestions in tow, to help you get the least amount of creative friction to generate the fullest momentum from all your marketing efforts.
Writing tools
Not everyone is a natural-born writer and copywriting comes as a challenge to most. Luckily, there are writing tools that take the guesswork out of producing high-quality content.
Grammarly is one such tool.
It purportedly catches more spelling, grammatical, and advanced language errors such as improper use of colloquialism and inconsistent tone than traditional proofreading and other grammar tools built into leading word processing software. Its user interface (UI) is incredibly simple, helpful, and user-friendly.

Content Management System (CMS) tools
WordPress is the most popular website builder platform for a number of reasons.
First, WordPress is actually free unlike Wix, Weebly, or Squarespace. It is open-source software.
WordPress sites can be used for any purpose with a certain level of impunity, i.e. no one can suspend your website due to censorship or terms of service violation.
You are also free to customise your WordPress site without any restriction and the sky's the limit for you if you should decide to amp up your website with premium themes, and 3rd party plugins to improve user experience.
But like all websites, you will still need to register a domain name and web hosting – which isn't free.

Squarespace is a website building and hosting company that offers an all-in-solution for website creation.
It allows users to use pre-fabricated website templates and features a simple drag-and-drop user interface to create and modify webpages.
A free trial includes a free custom domain name for the first year of an annual website plan, has a buffet of customisation options with hundreds of fonts, colours, and stock photos, and even has a free online logo designing tool.

Graphic Design tools
The award for the most intuitive, user-friendly graphic design tool that even newbies with zero creative background can use would probably go to Canva.
Founded in 2012 by Sydney based partners, it has become one of the most popular graphic design tools to create social media graphics, presentations, posters, documents, and other visual collateral.
The platform is free to use and paid users have an added bonus in the form of access to hundreds, if not thousands, of additional templates and customisation options.
Canva also offers printing and shipping services.

Adobe Creative Cloud is a set of some 20+ applications and services that grant subscribers access to software used for graphic design, video editing, web development, and photography in addition to some mobile applications and optional cloud services.
The Adobe suite is considered an industry standard and serious graphic designers swear by it.
It is a leader when it comes to technology, creating ease and interchangeability of projects between each application in the suite saves users a lot of time.

Customer Relationship Management (CRM) tools
HubSpot is touted as an all-in-one marketing software platform with all the tools and integrations that a marketer for inbound marketing, sales, and customer service will ever need.
The entire HubSpot suite has tools to increase leads, accelerate sales, streamline customer service, or build a powerful website whether used alone or used in conjunction with one another.
n other words, blogging, SEO, social media, email, landing pages, marketing automation, and web analytics are all covered in the suite.

SalesForce – Customer 360 is purportedly the world's #1 customer relationship management system that sells a complementary suite of enterprise applications focused on customer service, marketing automation, analytics, and application development.
It is one integrated CRM platform with the capabilities of being jam-packed with 3rd party integrations and add-on options to give you a highly customisable enterprise application with the ability to seamlessly import data from Gmail, Google calendar, Excel spreadsheets and others.

With these four main things set in place and working in unison, your content marketing efforts are sure to benefit from having most of the guesswork, and quite possibly the mental and creative friction, taken out of the equation. So, be sure to shop around and find what works best for you.
If you want to avoid all the grit work entirely and are ready to delegate your marketing activities to outsourced staff, take a look at our menu of cloud staffing services for Content Marketing and get in touch!