7 Elements of World-Class Social Media Marketing Services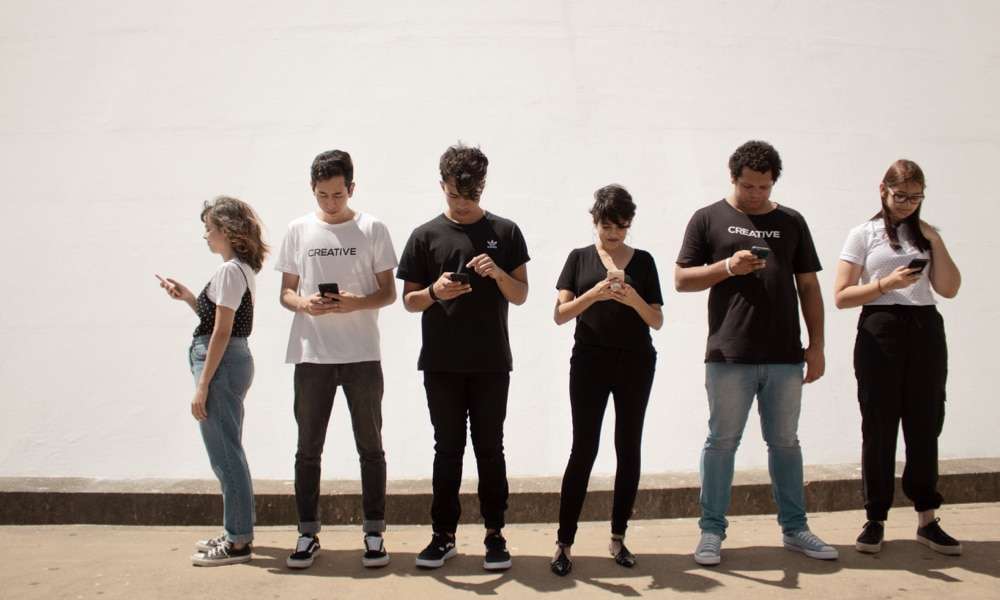 "Even when you are marketing to your entire audience or customer base, you are still simply speaking to a single human at any given time."
— Ann Handley
The power of social media is undeniable. Almost 80% of active social media users rely on online content when making a purchase decision, while 54% use social media for researching products. With at least 55% of the world's population as active social media users, business-to-consumer (B2C) and business-to-business (B2B) companies need to have an effective social media strategy in place, preferably one that goes beyond posts of feel-good stock photos on Instagram, Facebook, and LinkedIn. Nowadays, social media users want more user-generated content (UGC) that highlights social proof through authentic customer experiences. Consumers also demand a more straightforward online shopping journey from clicking a paid ad to buying the products without leaving the social media channel. As the digital marketing landscape continues to evolve in 2021, existing B2Cs, B2Bs, and new ones can look to world-class providers of social media marketing services for expert advice on captivating and converting the intended audience.
Best of all, any company, including yours, especially when marketing is not one of the core business functions, can outsource social media management. More than just cost savings, outsourcing provides access to experienced experts who already have memberships to industry-standard tools that elevate social media campaigns, online content, and paid ads. But before you set out to outsource your business' organic and paid social media management, here are the top elements to look out for in a world-class provider of social media marketing services:
1. Social Media Marketing Process
It's clear, concise, and up-to-date. A first-rate provider explains the process, from research and analysis to content and channel set-up to organic and paid engagement to reporting and evaluation, and makes it easy for you to understand the role of social media marketing in your business.
2. Tailor-made Social Media Marketing Services
Services are tailored to fit your brand values and business objectives. The team also confidently and candidly expresses what works, what doesn't, and which social media marketing services are most appropriate for your brand's specific needs.
3. Reliable and Highly-skilled Team
Social media and digital marketing specialists strategize, execute, and implement; they upskill as the social media marketing services develop over time. A world-class provider of social media marketing services hires the best experts and trains them regularly, so everyone keeps up with the ever-changing social media marketing landscape.
4. Experience and Expertise
The provider's high level of expertise includes know-how of different social media channels. The team members also have winning portfolios that showcase their past works and demonstrate their professional capabilities.
5. Industry-Standard Tools
The team uses industry-standard social media and analytics tools for content creation, reporting, and evaluation. The social media specialists know how to maximise these tools to create meaningful connections with your target audience and benchmark your brand against competitors and industry heavyweights.
6. Data-driven Key Performance Indicators
When it comes to your brand's social media success, data and KPIs are key priorities. The social media practitioners recommend strategic improvements based on statistics that matter. They explain the numbers well and highlight valuable information that makes a positive difference in your brand's social media goals.
7. Client Relationship Skills
Customer testimonials and word-of-mouth referrals vouch for the quality of the social media marketing services of the team you're thinking of hiring. You also have access to the provider's client roster and client case studies.
The numbers don't lie; social media is here to stay, and it's only going to advance further as more app and platform players emerge. Social media users will also become more tech-savvy and choosier with the content they consume from brands and businesses. Content, engagement, and social media management your company can outsource to a world-class social media marketing services partner — an on-demand agency that represents the elements above and has what it takes to make your brand and business stand out online.