2022 content marketing trends that should be on your radar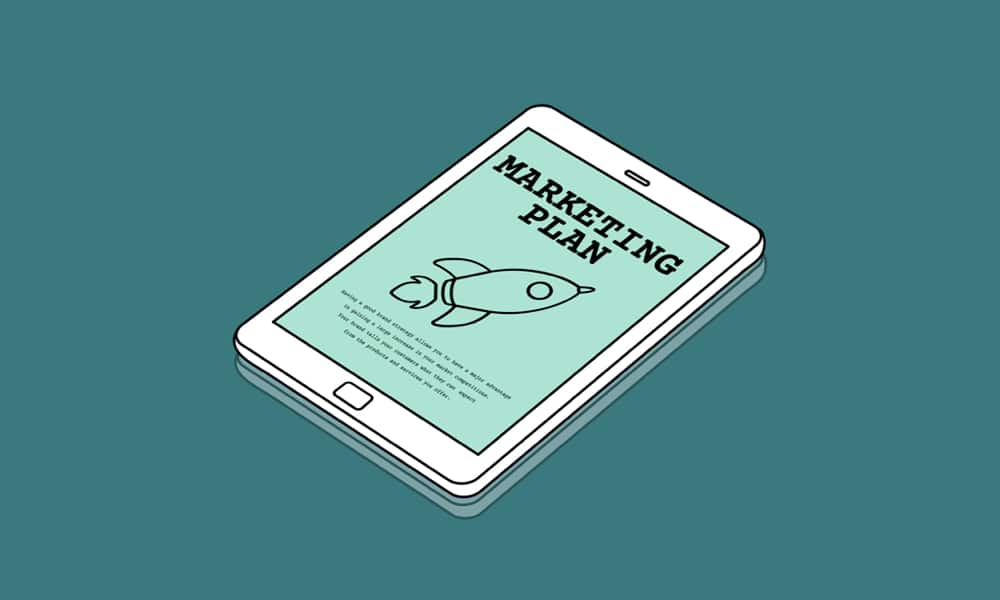 "The only way to win at content marketing is for the reader to say 'This was written specifically for me.'"
— Jamie Turner
Content Marketing Strategies have helped companies develop their brand identity by garnering interest and retaining their audience engagement. Creating one lets businesses establish authority in their field and build trust between them and their audience. It has always been evolving and dynamic.
In fact, here are some statistics that prove content marketing is a powerful strategy used by marketers:
70% of marketers are actively investing in content marketing
78% of companies have a team of one to three content specialists
40% of marketers say content marketing is a very important part of their overall marketing strategy
77% of companies say they have a content marketing strategy
94% of marketers use social media for content distribution
As the marketing cosmos goes increasingly digital, content becomes more imperative to branding, campaigns, and lead generation due to its effectiveness. With the opportunity to access and understand the buyer's preferences, businesses are more equipped to enhance their strategies.
2020 was a challenging year for companies, which stimulated brand promotion creativity and prompted brands to stir, adapt and center on a more engaging approach.
With the increase of demand virtually, content started serving as a substitute for customers' physical experiences.
The halt of in-person events urges businesses to embrace these up-and-coming trends. Here are the seven most prominent content marketing trends to know about for the 2021 planning:
Live videos and webinars
Live Videos are more engaging since it runs in real-time compared to pre-recorded videos that are clean-cut edited.
It grabs attention quickly, initiates instant social shares, and has high conversion rates.
JK Kalinowski, Creative Director at Z Squared Media, said that "Video contents that are mostly unpolished, uncut, and unedited create an immediate connection to the audience." Authenticity is present in live videos; its impact is very high in today's digital environment. Engaging and listening to the customers is a vital part of marketing.
Through live-streaming, businesses discover what people want or need and utilise it to enhance business content marketing strategy.
In an online survey conducted by Animoto, 93% of marketers claimed that video content resulted in new clients (Guta, 2020). With actual events on hold, live videos and webinars will continue to play a significant role in forming a more personal vibe for brands and connecting to clients.
Artificial Intelligence (AI)
In the early months of 2018, Forbes discussed how AI and its ability to examine and translate massive data would change content marketing and event marketing in general. Earlier in 2017, the Content Marketing Institute (CMI) enumerated ways on how AIs will help marketers become more efficient in creating an enhanced online experience.
Data results can be utilised for content management strategies; thus, the more data identified about the target market, e.g., interests and partialities, the more likely it will generate content on what the people want to see.
Companies are gradually adopting AI-driven marketing solutions, from pay-per-click campaigns, customer service chatbots, content intelligence, customer re-engagement, personalised website experience, image recognition, and the list goes on.
This trend may seem scary for some, but there is nothing to worry about; leaping into this AI tech will give content marketing a good advantage.
24-hour Stories
Stories are videos or images in a vertical format available only 24 hours. Several social media channels contain stories with extra features like hashtags, stickers, mentions, locations, polls, and more to help the brand facilitate engagement.
It gives marketers a diverse option to interact with users.
Web Stories have the same concept as social media stories but are more of a web-based version.
It embeds links that will refer the viewer to other content; It usually appears on mobile searches, Discover, and Google Images.
Giving a brand an online presence and creating an immersive advertising experience is possible through the Web Stories on Google.
Interactive content
Making a lasting impression is essential; with the abundance of content, limited time, and a more diminutive attention span, businesses should learn the art of engaging strategically with consumers.
Interactive content allows the audience to be more participative than consuming it passively. Content types like polls, surveys, tests, quizzes, and calculators allow marketers to gain insights into consumers' interests.
A report from the Content Management Institute shows that 81% of marketers recognise interactive content as a useful tool to grab consumers' attention compared to static content. Other types like interactive map guides, 360 videos, location tours, and shop guides enable potential consumers to seize what the brand offers and initiates conversion.
According to Go Gulf Statistics and Trends, 70% of marketers say that IC's are effective in increasing brand leads and conversions; initiating a two-way dialogue can help the business identify challenges and opportunities and align products to the needs of their consumers too.
User-generated content
Let the potential consumers create content for the business since people trust other users' content.
There are enthusiastic fans and followers of brands that would love to share and participate in content initiatives or even create content on their behalf (Harris, 2020).
UGC has been one of the pillars of e-commerce content marketing, where positive content created by users results in the impressive flow of consumers. Simultaneously, it creates community and fosters inclusivity. Thus, encouraging discussions on a website will allow more people to come back and listen.
Several brands are using Instagram and TikTok in launching successful UGCs; there are plenty of social media channels available depending on user demographics. There is an increase in consumer engagement and has been very successful for the past years; brands such as Aviation Gin, e.l.f, Sephora, National Geographic, and many more have built an authentic connection with their consumers in the most creative way.
NatGeoTravel, for example, taps into their audiences by encouraging them to send their favorite travel snapshot together with a photo credit and their story about how the photo was captured.
UGC focuses not only on developing more personalised conversations but also on creating an avenue for the community members to be acknowledged. A business depends on the connections its content creates; thus, enhancing User-Generated-Content strategies by making it more interesting for the consumers would be a good move this year.
A brand with a purpose
More people are looking at businesses' mission, objectives, and sustainability policies and initiatives.
Customers recommend brands with a purpose–research shows that values are part of why people chose to work for their current employer. Another survey showed that 91% of Millenials shift to brands associated with a cause (Aziz, 2020).
Brands with purpose-driven contents create authentic connections and build harmony with their audiences through shared interests. This is advantageous for the business since it attracts the right type of customers, investors, and partners who hold the same values.
It is not a new trend but will continue to be an essential element in an excellent Content Management Strategy.
Voice search
One of the most prominent features of modern devices is voice search.
It is a fast emerging e-commerce trend and is something businesses should look out for. Smartphones and smart speakers are most prevalent in their voice search feature.
Interestingly, smart TVs, wearables, and home appliances are integrating voice search features into it. In just a matter of time, who knows, all will be equally popular.
There is an increasing number of consumers using this feature, and its popularity is expected to increase by this year.
A report from Oberlo Voice Search Statistics indicates that 71% of consumers utilise voice search to conduct queries instead of typing, making it more popular than the traditional typing method. Its capability to perform an online purchase or manipulate home gadgets also supports the disabled community, allowing them to skip the inconvenience of text-based functions.
A screenless search is something that most people will be doing for the next few years, such as asking without typing or even looking at the screen.
How we speak differs from how we write, which creates a tremendous shift in content. It should adapt to a natural language search that would include questions and answers with full sentences and longtail keywords.
Content marketing is very dynamic, and trends are continually emerging. Some aspects of businesses may have stopped in 2020, but one area that is continually thriving is content marketing. Following these significant trends will help you build a more effective Content Marketing Strategy for this year.
There are about 100+ predictions made by several marketing specialists.
What do you think will we see in the next quarter of 2021?