10 Best Bookkeeping Platforms for Enterprise Financial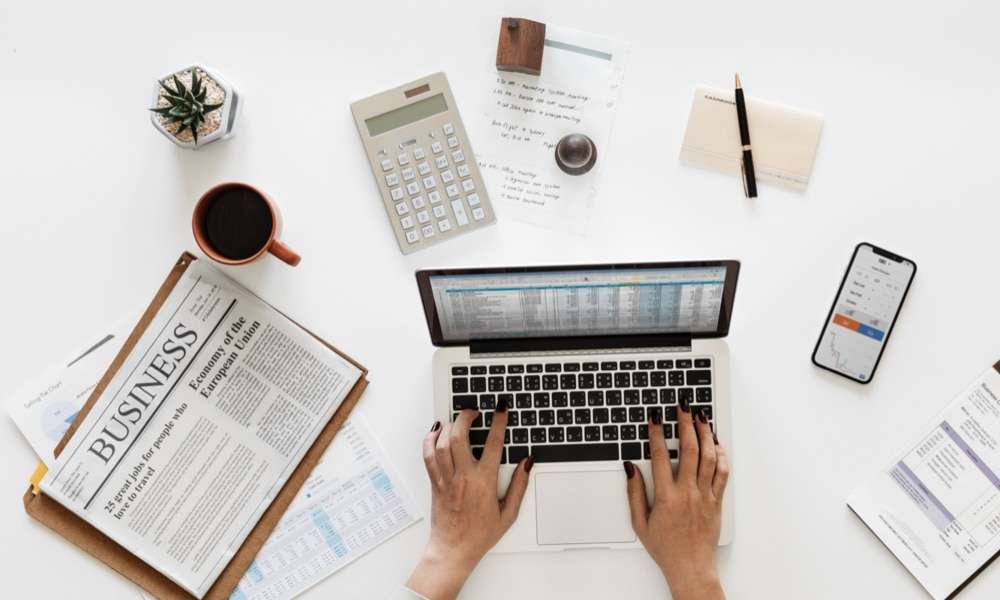 Bookkeeping Software is available for entrepreneurs or smaller companies, featuring an in-depth processing capacity for recording and managing the business's financial transactions, convenient, and has become increasingly affordable as well. Below are key factors that you need to look at when evaluating bookkeeping tools:
Cost and Efficiency – acquire good service and spend less, or save the budget simultaneously.
Usability and training requirements – determines its ease of use, understandability, and skills requirements to better maximise the application's utilisation.
Scalability and limitations: Scalability describes a system's capability to adapt easily to increased workload or market demands. Limitations discuss the software's restrictive weakness, lack of capacity, and inabilities.
Support for tax preparation and filing, tax preparation – the software's ability to prepare and file regarding general tax forms.
Credit card processing – do they accommodate this feature, and how much would it cost you for every percentage required.
Payroll services – the software allows you to run a payroll, print and mailing checks, process direct deposit payments, and complete all tax forms and payments.
Robust Reporting Capabilities – Detailed reports can help you better interpret your financial data to make informed business decisions. Having the ability to generate comprehensive financial reports.
Mobile functionality – Make sure to be aware of the mobile app's features, giving your business an advantage to manage it away from your actual desk.
Customer support – Look at how responsive these software companies are in assisting customers in planning, training, troubleshooting, maintenance, upgrading, and contract termination.
Third-party Integrations: This will save you time; with this feature, you will be able to integrate or combine other business programs to the software, rather than manually transferring the data.
Bookkeeping Software facilitates transparency and distinctness of financial data; it further boosts productivity, improves file management, and enhances efficiency. We've compiled several options for you to look at to help you choose a comprehensive bookkeeping software for your own business.
1. Freshbooks
Founded in 2003, Freshbooks started to cater to the accounting needs of small businesses. It uses cloud-based accounting and invoice software that can be accessed via mobile phones. It offers strong features and essential functions that are fairly priced and can be used on the go and at any time. Freshbooks offers three-tier pricing; Lite Plan starts at $6 per month, Plus Plan costs $10 per month and Premium Plan at $20 per month. It offers a customisable feature and pricing for businesses with more than 500 billable clients.
Features:
Payment reminders
Recurring invoices with customisable options, including due dates and discounts
Online credit card payments, Multi-currency and language billing
Automatic tax calculations for sales tax, Tax-friendly expense categories, Remembered vendors
Time tracking with a Chrome browser extension
Bank deposits, recurring payments, and auto bills with bank integration
Tax help integrations with tax apps, estimates, deductions, and filing tools
Easily integrates with other products, including GSuite and Gusto
2. Intuit QuickBooks Online
A cloud-based software offering tons of interesting features for bookkeepers and accountants. Boasting its 2.5 million users and Training & Certification online program, together with advanced features on reporting, integration, availability in mobile applications, most especially it's built-in lending. On the contrary, it is reviewed as having fewer complex accounting and reporting options. It offers a less traditional approach to the accounting process itself; nevertheless, QuickBooks Online is still one of the most prevalent accounting software choices and is even suggested by many financial experts.
It has four pricing tiers, Simple start Plan at $25 per month, Essentials Plan at $40 per month, Plus Plan $70 per month, and the Advanced Plan at $150 per month–which caters to medium to large businesses. Offering a 30-day free trial, a test drive account of QuickBooks Plus, and its Advanced plan. No credit card information or contracts needed, and you can cancel the service at any time.
Features:
Cloud-based, Easy-to-use UI
Accountant access, Invoices & estimates
Expense tracking, Bank reconciliation
Journal entries, Inventory tracking
Time tracking, Budgets, Project management
80+ reports
500+ integrations
3. BotKeeper
This is an online bookkeeping support featuring a combination of machine learning and artificial intelligence. Providing 24/7 client support, also boasting its interactive dashboards, unlimited reporting, and most of all, giving unimaginable insights into their financials. Bookkeeper Pricing starts at $79 / month, the Accounting Partner Starter; the Accounting Partner Basic costs $199 per month. Lastly, the Custom Scoping Plan price would depend on adding services the customer will avail of.
4. Wave
Founded in 2009, Wave is a cloud-based, easy-to-use software specialising in invoicing and accounting that offers credit card processing and payroll services. It also offers extra security to back up data. It has an option to connect to your bank accounts and sync expenses. For the price offering of Wave, accounting, receipt scanning, and invoicing software are free with no hidden charges. The credit card processing is 2.9% plus $0.30 for Visa, Mastercard, and Discover and 3.4% plus $0.30 for American Express. Payroll charges cost $35 monthly fee plus $6 per active employee and $6 per independent contractor. Payroll taxes are handled by the company (only available in certain states).
Features:
Unlimited income and expense tracking
Track sales tax on income and expenses
Double-entry system
Multiple users
Dashboard with easy-to-read financials
Creates tax categories out of organised income and expenses.
Generates profit and loss statements and cashflow
5. Xero
Is a cloud-based software with strong accounting features, numerous integrations, unlimited users, and an easy-to-use interface. Most reviews on Xero are favorable, though some limitations may include removing built-in payroll and thumbs down on customer service support, plus its price increase. Xero offers three pricing tiers. The Early plan at $9/month, the Growing plan costs $30/month, and the Top-tier Established plan at $60/month. Since it no longer grants access to its own payroll service, they direct users to Gusto. Gusto's payroll services cost $39/month plus $6/month per employee.
Features:
Cloud-based, Accountant access, Invoices & estimates
Quotes, Expense tracking, Bank reconciliation
Fast bank reconciliation and integration with your financial institution and other apps, including HubSpot, Square, and over 450 different programs.
Journal entries, Fixed asset management, Accounts payable
Time tracking & project management (Established plan only)
Collaborate with staff or your accountant
Budgets, and 55 reports
800+ integrations
6. Zoho Books
It offers strong accounting features and has more than 40 app integrations. It also provides Tax compliance and audit reports, Automatic tax calculations, and process invoicing too. Its payroll feature is limited to India only; thus, if you'll need one, you will have to choose another software for your business's payroll solution. Zoho Books pricing plan is tiered as follows, Basic Plan is at $9 per month, Standard Plan starts at $19 per month, and Professional Plan costs $39 per month.
Features:
Sales orders, End-to-end accounting
Reconcile bank transactions
Client portal, Reports and schedules
Has 1099 forms and generates sales tax reports that can be exported
7. GoDaddy Bookkeeping
Known for its web hosting and website creation services, GoDaddy also offers accounting software for small businesses. Featuring tools to organise and manage bookkeeping solutions. It is intentionally made for e-commerce businesses–with the ability to sync to Etsy, Amazon, PayPal, eBay and many more. It is advisable for online sellers, but it is limited to creating payroll and tax forms. GoDaddy Prices starts at $4.99 per month for its Level 1 Tier – Get Paid Plan; next is Essentials Plan at $9.99 per month. And lastly, its Premium Plan costs $14.99 per month, including everything from the Essentials Plan plus additional perks.
Features:
Syncing with online retailers
Online payment processing
Track sales and expenses
Create and send invoices
Recurring invoices
View business reports including profit and loss
8. Sage
Sage offers several advanced accounting features and customisation alternatives that are best for managing finances. On the contrary, this software does not appear to have basic accounting features, which requires in-depth training to master the full-featured traditional software. An outmoded user interface and inadequate customer support add to the software's challenges. Nonetheless, accountants or users with extensive accounting experience does appreciate it even more. Sage 50cloud has several pricing plans available, Pro Accounting plan at $50.58/month, Premium Accounting Plan at $78.21/month, Quantum Accounting Plan at $197.55/month.
Features:
Manage business finances and cash flow; Accept and receive payments.
Create and send invoices, Manage payroll
Available on all devices so you can check your financials on the go
Integrate with your financial institution and other apps, including AutoEntry, Zync, and more
Tax compliance tools
Dashboard view with easy-to-read financial reports and analysis
Inventory control, Forecast cash flow
Share access with your accountant in real-time on any device
Add-ons such as human resources management and estimating
9. ZipBooks
is an online invoicing and time tracker; it also features an accounting software solution, including the ability to automate transaction import, reconcile your bank account(s), and customise reporting. ZipBooks Accountants enjoy smarter bookkeeping operations such as built-in time-tracking, client texting and payroll integration. ZipBooks Pricing is not provided online; customers should contact ZipBooks instead to obtain a custom quotation.
10. Kashoo
Is a time-saving accounting application that automates bookkeeping tasks for small business owners. Using machine learning, Kashoo categorises and reconciles expenses with bank and credit card transactions and provides accurate, complete, and real-time reports in one-click. The platform also includes smart Invoicing that will match deposits and payments to customer records and an OCR and receipt-matching feature. It is a collaborative platform in which multiple users and roles can interact within the platform. Kashoo offers a Free 14-day trial, with no credit card necessary; it also has a Monthly Plan which starts at $19.95per month, and an Annual Plan costing $199per year.
III. Community Experts. When searching for accounting software, it is essential to find a solution that allows access to all the features and tools you need and fits your budget. Here are several reviews from professionals regarding recommended software:
"The software that I most often recommend is QuickBooks Online. What is great about this system is that it allows us to act as an in-house accounting department for our clients. For example, if a client has something that urgently needs to be done, we can simply log in to QuickBooks Online, go to their company's books and do what needs to be done, remotely."

– Jeff Peterson, President of Excel Financial Consultants.
"Xero is the best medium business software on the market. It gives us direct feedback from banks, software applications, and all other of our financial institutions to let us know exactly where our finances stand. It also allows to track each employee to see who is spending what– if any issues are raised, we are alerted immediately."

– Gene Caballero, Co-Founder of GreenPal
"Kashoo is my everyday need to manage my great workload because Maintained all of the data, right from billing to manually drafting the graphical view of the business strategies and their outcomes. But kashoo smart inbox has made my work very simple. Now I can easily check out the pending works, and I have a good idea about the transparency of my ongoing processes. Review collected by and hosted on G2.com. It is very limited in its integrations with other similar tools, making it less effective in terms of diversity. Due to this issue, we have faced many issues. We cannot send the information on the receipts to our authorities via emails. Still, we are compelled to use its inbox, which is sometimes not convenient."

– Stephen Tayeh, Senior Technical Lead-Program Manager, HCL Technologies.
"The tracking capability of Freshbooks is what I appreciate the most. It keeps me updated about the amount of time spent in a particular project's planning and execution. We are also carrying out planning for further enhancement of your product in terms of project management through this tool. We love its web-based application system that provides us with file storage capacity so that each team member has data access. I am grateful to this friendly application as it automatically generates my receipts; by using its automation features, I can remind my customers about the deposit of the cash with invoices. Also, I really do not have to wait for getting the time to meet the client for this purpose. "

– Christen Monnich, Associate Software Engineer at Caltech
Gartner's forecast shows that Information Technology globally will most likely spend about $3.8 trillion this year while a projected 7.2% growth on Enterprise software use, which includes cloud-finance applications. There has been an extensive increase in versatility and remarkable possibilities. A business owner could be in Australia, while their bookkeeper is in the Philippines or anywhere else. This setup creates more opportunities to thrive as they both operate in multiple time zones and markets without the need to be physically present. With cloud accounting software, everything is synced and fast. Financial professionals can give financial advice within weeks, months, rather than yearly, allowing businesses to acclimate swiftly and perform more dependable resolutions over the year.